Truth is always complicated: Saif Ali Khan defends Karan Johar on receiving flak on social media for nepotism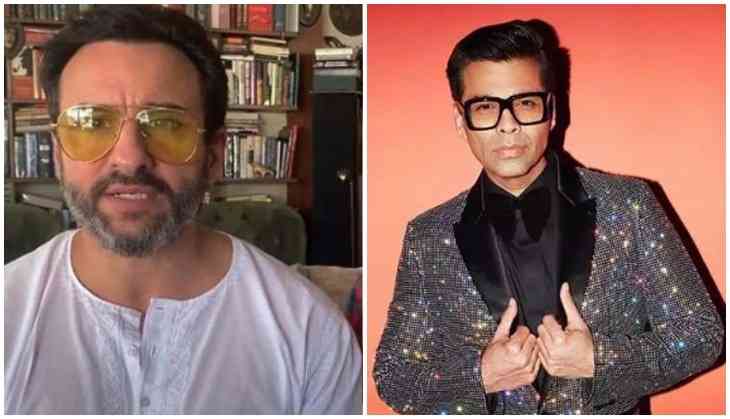 : Saif Ali Khan defends Karan Johar on receiving flak on social media for nepotism
Ever since Sushant Singh Rajput died by suicide, Takht director Karan Johar has been receiving hate comments and is being accused of starting the nepotism business. Netizens are bashing KJo for not giving an opportunity to outsiders who are talented than some star kids launched by him. In one such episode of his chat show Koffee With Karan, Kangana termed him a Flagbearer of Nepotism. However, her Ragoon co-star Saif Ali Khan has different opinions regarding Karan as a symbol of nepotism.
Saif who recently opened up on being a victim of nepotism defended Karan by saying, "Am sure it's not all deserved." Speaking to The New Indian Express, Saif was quoted saying that as far as KJo is concerned, he has made himself a large symbol and because he has put on so many different hats, it seems filmmaker is attracting a lot of flak for it.
Also Read: Watch doctor in PPE kit performs dance on Varun Dhawan-Nora Fatehi's Garmi song
He continued that the truth is always complicated and there is much more to it however, unfortunately, people are not interested in talking and knowing about it. People are just interested in symbols and right now Karan happens to be a symbol for something at the moment that is not very popular.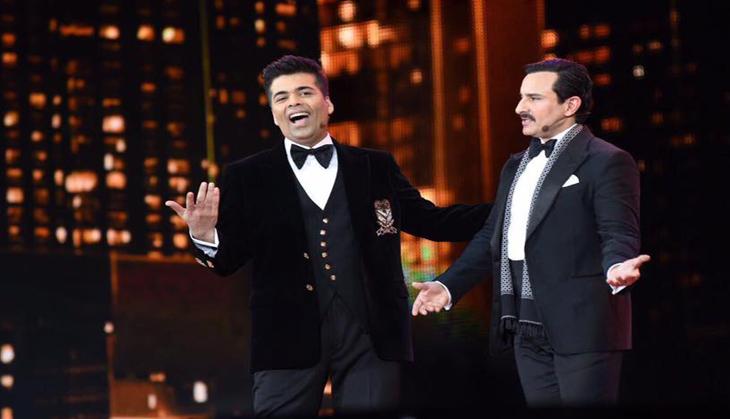 Karan Johar-Saif Ali Khan
When asked about Kangana's comment on Karan's chat show, Saif said even he was surprised when Kangana termed Karan as "Flagbearer of Nepotism". "I have no idea what Kangana was saying on Koffee with Karan because I don't think like that. I mean if you come on to a show and if you've got an agenda prepared to kind of you to know to take the host down..my mind doesn't work like that. I don't understand. So I was a little surprised obviously. But these issues have absolutely nothing to do with me and I tend to find myself in the middle of them. Maybe I should think sometimes before commenting."
Also Read: I have been victim of nepotism: Saif Ali Khan calls it as a business in Bollywood industry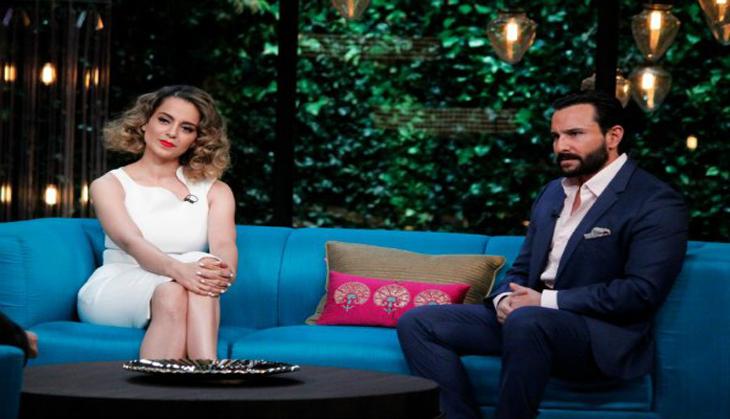 Kangana-Saif on Koffee With Karan
Meanwhile, coming back to Karan, he recently resigned from the MAMI's post as he was reportedly unhappy with his celebs friends for not supporting him during the ongoing nepotism debate.
Also Read: This is what Deepika Padukone said when Karan Johar wanted to resign from MAMI