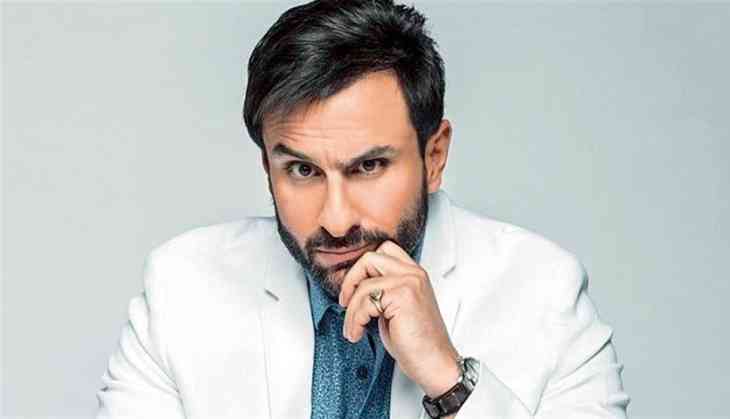 Saif Ali Khan calls nepotism a business in Bollywood industry
Sushant Singh Rajput's death helped many celebs to come out from the shell and spoke about their battle from depression or facing nepotism in Bollywood. Recently, Saif Ali Khan during the webinar spoke about levels of nepotism and revealed that even he has been a victim of it.
Yes, you read it right! Saif who is the son of veteran actress Sharmila Tagore has faced nepotism during his early days of acting. He said, "Businesses work like that. I am not going to take names but somebody's dad has rung up and said don't take him, take him in the movie. All that happens and it has happened to me."
Also Read: When Manoj Bajpayee wanted to end his life; revealed gloomy phase of his struggling days
He further added that now he is happy to see people from various institutes of acting are coming up and are becoming a household name. He praised Nawazuddin Siddiqui and Pankaj Tripathi's acting skills and said that he has seen their journey from no one to being household names.
Saif Ali Khan in Sacred Games
Earlier, Saif opened up on Sushant speaking about nepotism in Bollywood. He said, "He should probably not be dragged into this but I've heard Sushant say that yes, nepotism exists and there are a lot of people who have made it through their own. And I think that it is a struggle that'll be ongoing but as long as people continue to get a fair chance, that seems to be the way of the world."
Also Read: 'See You Soon. Or Maybe Not': Dil Bechara actress Sanjana Sanghi hints at quitting Bollywood in cryptic post
He concluded by saying that ugliest part of nepotism is when somebody who is talented and has ability gets replaced due to nepotism by somebody who is not talented.
On the work front, Saif will be seen making guest experience in Sushant and Sanjana Sanghi's Dil Bechara. The film helmed by Mukesh Chhabra marks the last film of Sushant which is sent to premiere on 24th July on Disney+Hotstar.
Also Read: After Vidyut Jammwal, Kangana Ranaut slams Disney Plus Hotstar for snubbing actor during virtual event