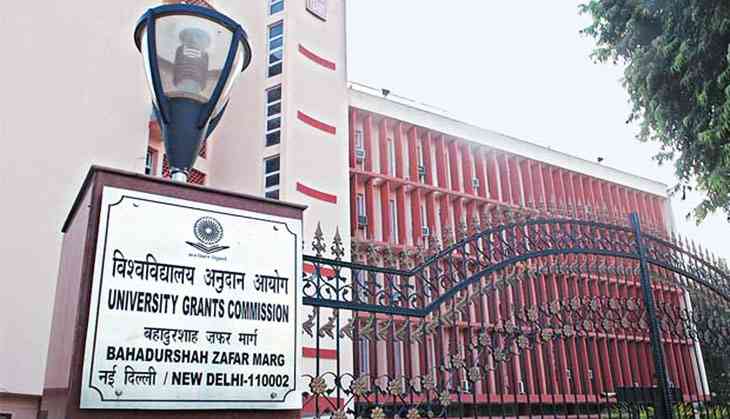 The University Grants Commission has announced the big news that going to bring the happiness among the top universities of India. As UGC has approved the full autonomy for 62 higher educational institutions of India.
The varsities which going to get the high standard of excellence are Jawaharlal Nehru University, Banaras Hindu University, Aligarh Muslim University, TERI and the University of Hyderabad.
However, the above decision was taken at a UGC meeting held on 20 March where five central universities, 21 state universities, 26 private universities and 10 other colleges have given the autonomy under the Autonomous College Regulation.
This move was taken by the University Grant Commission, which will go to help the institutes to decide their admission procedure, fees structure and curriculum, among others. However, Union human resource development resource development minister Prakash Javadekar hailed this decision as historic.
HRD Minister told that 'Today is a historic day for higher education in India. These quality institutions will get complete autonomy by which they can start new courses, new departments, new programmes, off campuses, skill courses, research parks, appoint foreign faculty, take foreign students, offer variable incentive packages, introduce online distance learning.'
In line with the vision of PM @narendramodi towards liberalised regulatory regime, 62 Higher Education institutions, which maintained high standards, have been granted autonomy by the UGC today. (1/2)#NewIndia#TransformingEducation#TransformingIndia

— Prakash Javadekar (@PrakashJavdekar) March 20, 2018
He further said that the total institutes also going to get into the academic collaboration with the world's top five hundred universities.
Know the central universities that have been granted autonomy are given below:
Jawaharlal Nehru University (JNU), Aligarh Muslim University (AMU), Banaras Hindu University (BHU), University of Hyderabad and the English and Foreign Languages University, Telangana.
Know the name of the state-wise universities which have been granted the autonomous status are given below:
Jadavpur University, Andhra University, Algappa University, National University of Law, Utkal University, Kurukshetra University, Osmania University, Guru Nanak Dev University, University of Jammu, University of Mysore, Anna University, Panjab University and the University of Madras, among others.
-PTI inputs