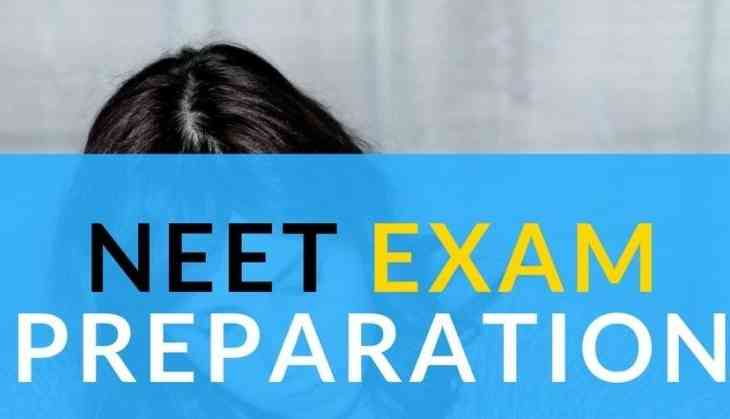 The National Eligibility and Entrance Test which is conducted by the Central Board of Secondary Education every year across the country. All the candidates who are interested to take an admission in medical and dental colleges applied to fill up nearly 1 lakh seats. As we all know that competition level for taking the admission for these seats is not easy for the students. They have to do the tough fight for the achieving their target.
This year too, more than 10 lakhs of students going to appear for the examination which will be held on 6 May. Well, it is very difficult for the students to understand that from where they should start preparation. So, today we would like to tell you about the preparation tips that will surely help you in completing the syllabus which has over 13,000 concepts. Those who are thinking that it is impossible for them to crack the exam in one go then we would like to remind you that nothing is impossible in the world. What you only need is that the 'will-power' that can help you in accomplishing your goals of life.
So, there is no need to worry just focus on your goal. Today we are going to give you some tips that will help you in preparing NEET exam.
Let's have a look at:
1. Understand the syllabus for the exam
It is very necessary to know that which topics we have to prepare for the exam. As NCERT books should be read properly because questions have been asked from NCERT books as well.
2. Make your timetable
Doing study is one part but doing it in the planned way is the best part. Because of timetable, one could understand that which subject or topic requires how much time to cover.
3. Make your weakness into strongness
Before starting preparation, you should know the weakness that should be overcome by you only. No one in the world could help you in this. It's only you who can help yourself. Therefore, focus on the weaker sections. Remember, don't spoil your time unnecessarily to do that because you also have to prepare for other topics as well.
4. Practice unsolved papers
As many of you are appearing for the first time for NEET 2018. Therefore, it is compulsory for you to see the previous year question papers to understand the pattern of the examination.
5. Don't play with your health
Most of the students forget to take rest and proper diet while doing preparation, which is completely wrong. Because if you don't take care of yourself you won't be able to give the exam with full of enthusiasm. Therefore, eat healthy and stay healthy…
Watch Video:
Also read: NEET 2018: Online Application process closed; get ready to make corrections in your forms from 15th March