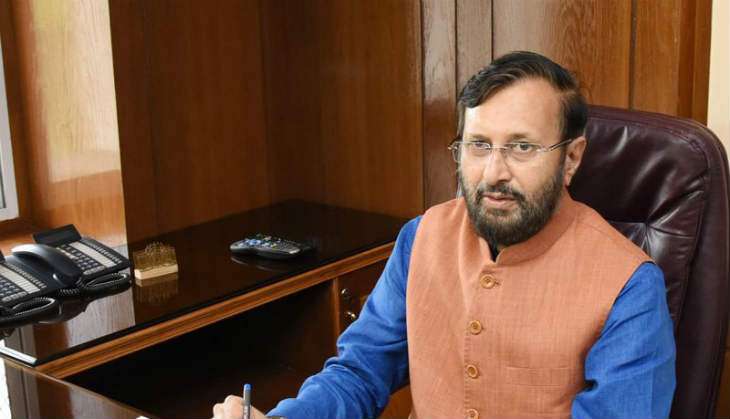 National Aptitude Test (NAT) may not replace Joint Entrance Exam (JEE) anytime soon, though discussions around will continue at the top level, the Human Resource Development (HRD) minister Prakash Javadekar said in New Delhi on 23 August.
The minister said that implementation of NAT is under clouds now since "students are happy with JEE." However, the IIT council will further continue discussions on it. If approved, NAT will replace the two-tier JEE (JEE Main & Advanced). JEE is a national common entrance examination conducted to provide admissions to several engineering courses.
Also Read: 5 must know things about NAT
Javadekar also assured that soon the number of seats in IITs will increase to 1,28,000 from the present strength of 72,000. There will be an increased focus on the student-teacher ratio as well.
The Union minister met the Council members of all 23 Indian Institutes of Technology (IITs) at IIT Delhi on Tuesday to chart out their next strategy to improve the quality of education and break into the top 100 global university rankings.
Also Read: Jamia checks, RSS-affliation & 'politicising education' stump Prakash Javadekar

"Global ranking is a lot about perception of an institute around the world. Therefore, we will use Indian diaspora and Indo-foreign collaboration which will help in improving perception of IITs in global ranking," he said while addressing the concern of poor performance of Indian institutes in international rankings. Among Indian Institutes of Technology (IITs), IIT Delhi is the only institute that made it to the top 200 in global university rankings. It ranked 179 in the Quacquarelli Symonds'(QS) list of top 200 universities globally last year.
Also Read: Eyeing engineering in the future? IIT seats may go up to 1 lakh by 2020
Though India produces excellent scientists and researchers, it fails to hold them back as the government has disappointed in providing these brains proper platform, global exposure and most importantly financial support, he claimed.
To "turn brain drain into brain gain" as HRD minister Javadekar puts it, he said that "around 800 foreign faculties are expected to be appointed under Global Initiative of Academic Networks (GIAN) within two years."
Javadekar also announced the Prime Minister Fellowship to promote research in engineering institutes for students passing out of IITs.
Also Read: JEE to contain questions strictly from Class 12 syllabus