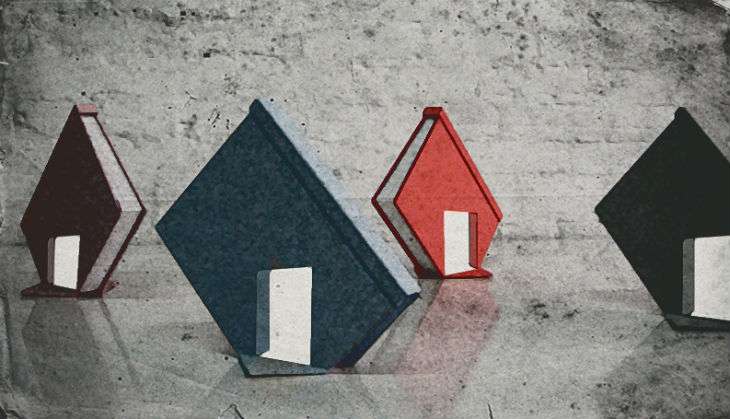 In an effort to boost innovation at premier institutions, an agency will soon be set by the government to provide funds up to Rs 20,000 crore for building research-oriented infrastructure at IITs, IIMs and other centres of higher education.

The HRD Ministry's proposal to this effect was cleared at a meeting of the Union Cabinet chaired by Prime Minister Narendra Modi today.

Also Read: Cabinet approves Higher Education Financing Agency with govt equity of Rs 1000 crores

Announcing the decision, HRD Minister Prakash Javadekar said a Higher Education Financing Agency (HEFA) would be jointly promoted by an identified promoter and his ministry with an authorised capital of Rs 2,000 crore of which government equity would be Rs 1,000 crore.

The HEFA would be formed as a Special Project Vehicle (SPV) with a PSU Bank/Government-owned NBFC as promoter and it would leverage the equity to raise up to Rs 20,000 crore for funding infrastructure projects and development of world class laboratories in institutions like IITs, IIMs and NITs etc., Javadekar said.

The HEFA would also mobilise Corporate Social Responsibility (CSR) funds from PSUs and Corporates, which would be released for promoting research and innovation in these institutions on grant basis, a statement released by the ministry said. HEFA would finance the civil and lab infrastructure projects through a 10-year loan, the statement said, adding that principal portion of the loan will be repaid through the 'internal accruals' (earned through the fee receipts, research earnings etc.) of the institutions.

The government would service the interest portion through regular Plan assistance. All centrally funded higher education institutions would be eligible for joining the HEFA as its members. For joining as members, the Institution should agree to open an escrow account with a specific amount from their internal accruals with HEFA for a period of 10 years.

The secured future flow from the account would be securitised by the HEFA for mobilising funds from the market. officials said funds could also be raised using bond market by floating education bonds. Each member institution would be eligible for a credit limit as decided by HEFA based on the amount agreed to be escrowed from the internal accruals, the statement said.

The HRD minister also said he is planning to introduce target-based bonuses and penalties for educational institutions as is done in the case of roads and highways. "If a project is completed before time, we will provide a bonus and if it is not completed as per schedule, there can be a penalty for the entity concerned," Javadekar said.

- PTI