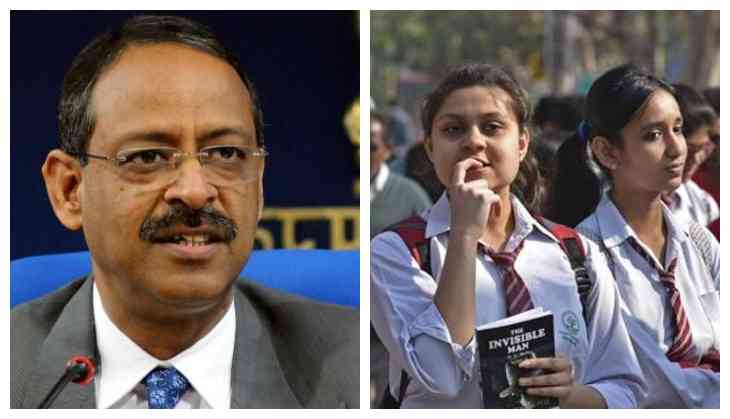 The Central Board of Secondary Education (CBSE) is planning to bring the various big changes in the examination pattern which will benefit CBSE students. Yes, students get ready to witness the major reforms in your education pattern as Secretary, Human Resource Development, Anil Swarup has made an announcement about it during his three day Odisha tour, said reports.
Anil said to OTV that a committee which was set under the ex-secretary of higher education Vinay Sheel Oberoi has submitted the reports in which the committee has presented the proposal on how to prevent the further paper leak during the Board examination.
He also told to TOI that we are examining the proposal and likely to implement it from the next academic year.
Earlier, HRD Ministry also announced that some big steps will be taken by the board so as to prevent any further paper leak.
Here are some suggestions that have been proposed by the newly formed committee under former Secretary VS Oberoi:
• The question paper will be based on the multiple-choice questions (MCQs).
• No relatives duties of examinee at the exam centres.
• CCTV will be installed at all the examination centres.
• Three witnesses should be presented while collecting answer sheets of students
As this year we have seen that how Class 10th and Class 12th Board exams paper leak has created the situation of panic among the students and Board had to re-conduct the examination for CBSE Class 12th Economics Board exam.
Watch Video:
Also read: No paper leak in CBSE Board exam! This decision by HRD will change the scenario of Board exams