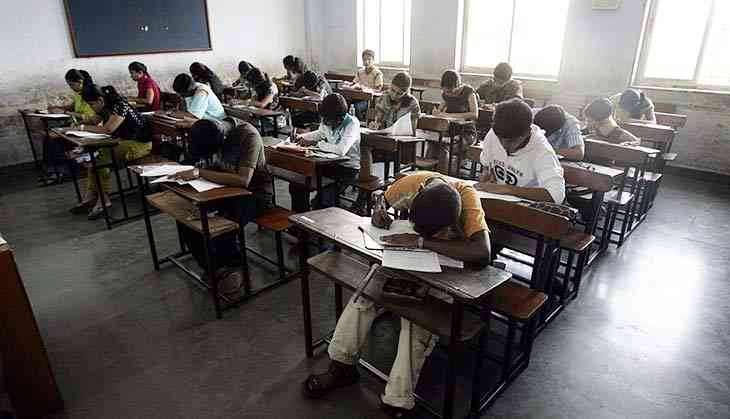 Bihar School Examination Board (BSEB) has started the board examination for Class 10 from 21 February. On Monday, BSEB conducted the examination of Mathematics which was considered by the students as out of syllabus as well as the 'paper leak' being reported from a different region of the state. Students have raised their voice against the board.
Bihar Board exam students have shown their protest by blocking the railway's tracks and also damaged some public property. Police had taken the serious step to bring down the situation under control.
One of the students also said that the schools do not conduct the classes in properly and then they asked the questions from out of the syllabus. Students were complaining that they prepared for the exam with all hard work but the board has put their future at risk now by doing such tactics.
However, the Opposition also raised the questioned on the Bihar government that why Bihar CM Nitish Kumar won't be able to improve the quality of education system in the state.
There was approximately 17.70 lakh students are appearing for the Matric examination at over the 1400 exam centres across the state. The Board exam will be held till 28 February 2018.
Also read: Bihar Police Vacancy 2018: It's official! CSBC releases jobs for 1600 posts; here's how to apply