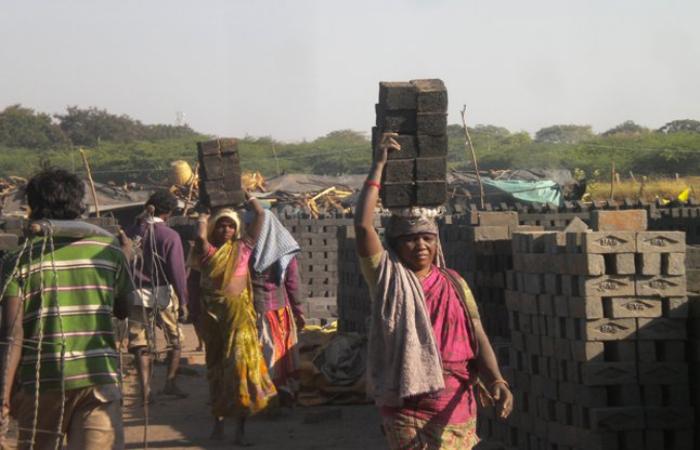 The Delhi government, on 13 October, announced various welfare schemes for the construction workers in the city who migrate from other parts of the country. Labour hostels', 'aam aadmi canteens', a 'pratibha academy' are among several other such schemes.
The 14-member Delhi Building and Other Construction Workers Welfare Board, held its first meeting yesterday after being reconstituted, and also decided to make clean water available and build toilets at over 100 labour chowks in the city among other measures.
The Board has also approved the enhancement of financial entitlement under various welfare schemes for registered construction workers, which stands at around 2.15 lakh, and their dependents, Transport and Labour Minister Gopal Rai said.
"The new schemes will ensure that the labourers get direct benefit. A survey will be carried out by consultants who will identify spots to build such hostels which will accommodate workers at a minimum rate," he said.
Rai said that the government will also issue guidelines for contractors so that the workers are kept at hostels mandatorily so as to stop the sprouting of slums in and around construction sites.
Apart from new schools, the 'Pratibha Academy' will admit children of workers' from sixth class through entrances so as to ensure they get quality education, Rai said in a press conference.
Among the other measures, hospital beds will be reserved for construction workers, and creche and anganwadi centres shall also come up to redress their woes.
Monetary allotment for 14 existing schemes have been significantly increased including a hike in assistance for marriage of their daughters from Rs 10,000 to Rs 51,000 and Rs 1 lakh for permanent disability (ex-gratia) from Rs 25,000.
Medical Assistance has been hiked to Rs 10,000 from the existing Rs 1,000 and Maternity Benefit will now be Rs 30,000 from the earlier Rs 10,000 among other heads.
-PTI