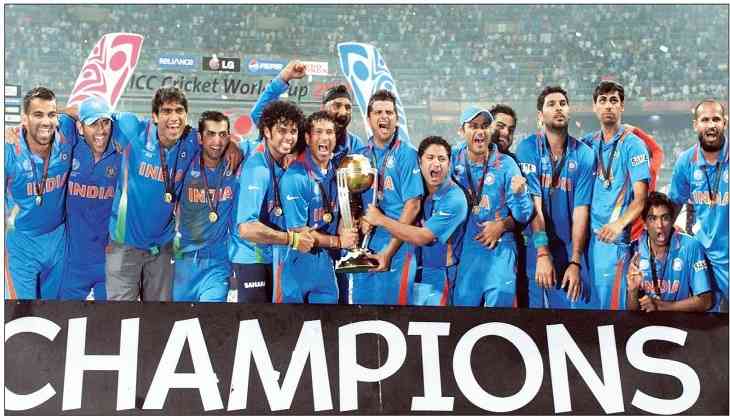 The most amazing moments of the cricket match is the toss as it decided which team has to bat or ball first. You all have seen that toss happened only for the single time during the match but have ever seen in any match that twice happening twice in a cricket match? If not, then, we will make you remind of it. Have you seen the 2011 World Cup which was held between India and Sri Lanka at the Wankhede Stadium?
Remember that epic moment in the match when toss was tossed twice. Yes, in the match the coin was tossed by the Indian skipper Mahendra Singh Dhoni and later, the confusion was created that what Sri Lanka skipper Kumar Sangakkara had called whether head or tails.Therefore, match referee Jeff Crowe made the first toss as null and void. Finally, MS Dhoni threw the coin in the air again and Sangakkara called 'heads' and finally Sri Lanka got the chance to bat first in the first-ever All-Asian final in the tournament's history.
Also Read: IPL 2018: Just before 11th season, BCCI makes Yo-Yo test mandatory for players; Know more details
However, MS Dhoni had heard Sangakkara decision as tails but neither Ravi Shastri nor Crowe. As Crowe was unable to hear due to the noise on the ground while Shastri was looking at the coin. When Shastri look towards the Umpire, he said, 'I didn't hear it.' After which the brief conversation was held between them and finally decided to toss again.
Also read: World Cup 2011: MS Dhoni's crucial six that sparked Diwali in India; see video