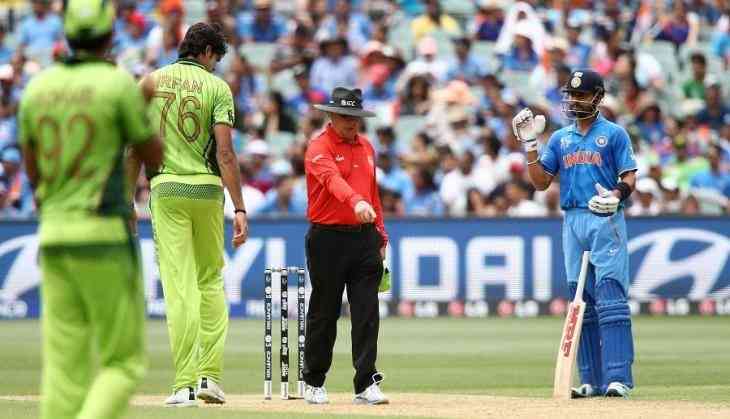 Pakistan have always been blessed with top quality pacers. Starting from Imran Khan to the likes of Mohammad Abbas today, there have been a many fast-bowlers who have given batsmen a hard time on the pitch.
While many of them catch the eye because of their craftiness, and some because of their pace, seldomly has a bowler been talked about due to his hight.
On such pacer was non other than Mohammad Irfan. Standing 7 feet i inches tall left arm paceman has feature in 60 ODIs, 22 T20I and 4 Test for hisPakistan side with average success. However there was a lot of talk sorrounding him early on in his cricketing career mainly because of his hight which in return helped him generate a lot of bounce.
But Irfan had a deceptive quickness in his bowling. This was discovered by non other than Virat Kohli, according to an incident told by Irfan.
"When I toured India for the first time, the Indian players were telling me that their coaches and support staff had told them that I bowl only at 130-135 kph and not at much speed.
"Even Virat Kohli told me that the coaches next to him had said to him that I bowl at 130-135 kph only. It's just that I am tall and will get some bounce but he will survive easily," Irfan said.
While the Indian skipper anticipated the seven footer to bowl at the speed of 130s, he was soon shaken up to see Irfan bowl at around 150 kph.
"So when he was sitting with his pads on, he saw that I delivered the first ball at 145-146 kph. So he thought there might be some issue with the speed gun. And then I bowled at 147 kph, so he told me that he asked his coach if he was telling a lie or there was some issue with the speed gun.
"Virat Kohli told this to me face to face. And when I bowled the next one at 148 kph, he told me that he abused the person next to him asking what sort of medium fast bowler I was, as I was bowling at 150 kph," Irfan added.
Also Read: Shane Watson opens up on future of his CSK captain MS Dhoni