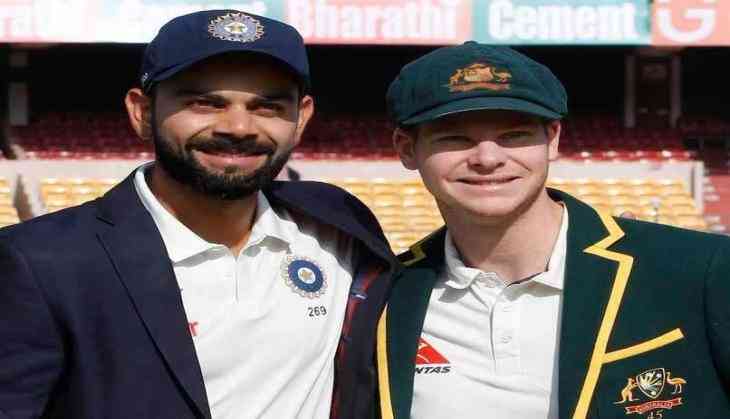 Australian cricketer Steve Smith surpasses Indian skipper Virat Kohli and former Pakistan batsman Mohammad Yousuf to take the third spot in an elite list. Steve Smith has scored 671 runs in the ongoing Ashes series in England. Smith is currently sitting at No.3 on the list of most runs scored by a batsman in a Test series.
Smith has been phenomenal in the ongoing series where he has already scored two centuries, one double-hundred and two fifties. Smith's scorecard read, 144, 142, 92, 211 and 82. Smith is playing his first Test series after making his comeback in international cricket. Steve Smith recently reclaimed his ICC Test No.1 batting position from Virat Kohli.
Most runs scored by a single batsman against any opposite team in a Test series
1. Graham Gooch (752) vs India, 1990
2. Brian Lara (688) vs Sri Lanka, 2001-02
3. Steve Smith (671) vs England, 2019
4. Mohammad Yousuf (665) vs West Indies, 2006-07
5. Virat Kohli (610) vs Sri Lanka, 2017-18
Australia has retained the Ashes trophy after winning the fourth Test match at Old Trafford. Australia defeated England by 185 runs.
Also read: Ravi Ashwin hilariously trolls Hardik Pandya and KL Rahul over 'Koffee with Karan' controversy