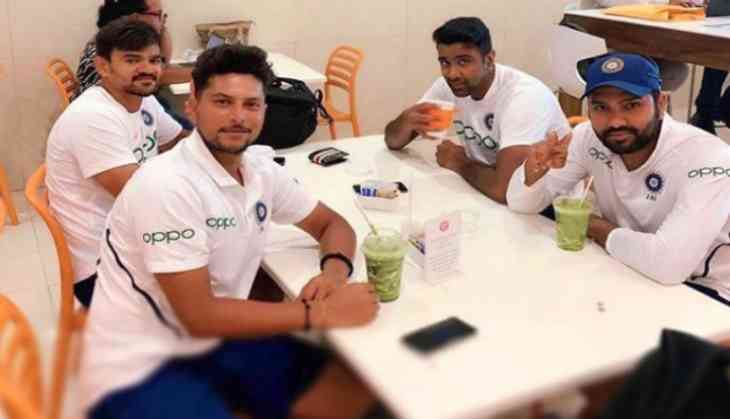 Ashwin with Rohit and Kuldeep
Indian spinner Ravichandran Ashwin is one of the wittiest cricketers on social media when it comes to his posts. Ravi Ashwin recently took to his Instagram account to troll Hardik Pandya and KL Rahul over their 'Koffee with Karan' controversy.
KL Rahul and Hardik Pandya were caught in a controversy when they appeared on a television show 'Koffee with Karan' last year. The comments they made in the show led to a huge backlash on social media and eventually the Board of Control for Cricket in India (BCCI) had to suspend the duo.
The Supreme Court-appointed ombudsman DK Jain directed them to pay Rs 1,00,000 each to the families of 10 constables in para-military forces who lost their lives on the line of duty. DK Jain also asked them to pay Rs 10,00,000 each in the fund created by Cricket Association for the blind, for promotion of game for the blind within 4 weeks.
The suspension was eventually lifted after orders from the executive board and Hardik was called in to play a series against New Zealand.
Ashwin decided to troll the duo and shared a picture on Instagram with a caption that read, "A cup of coffee always tells you a story that you have never heard before!! what say @rohitsharma45. @kuldeep_18 @imsohamdesai."