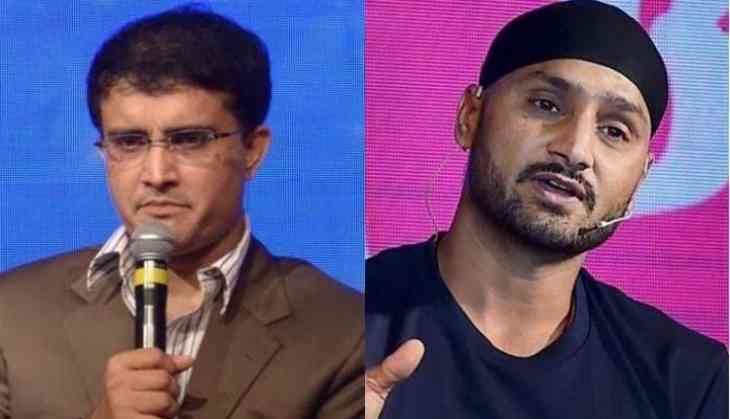 Former Indian cricketer Sourav Ganguly takes a jibe at his former teammates Sachin Tendulkar, Rahul Dravid and VVS Laxman. Sourav said that they were too gentle to sledge and it was only me and Harbhajan who was holding the Indian flag.
Sourav jokingly said that on a TV show after India versus New Zealand semi-final match was halted due to rain. Sourav was replying to question on what was the Indian team's strategy to battle the Australian team mentally.
"It was very hard with that team because we had too many gentlemen. If you ask Rahul Dravid to do that, he'll come back and say 'No no no that's not the right way to play.' You ask VVS Laxman to do that, he'll say 'I'm concentrating on my batting.' And if you tell Sachin to do it, he will stand at mid-on and tell the mid-wicket fielder to sledge Steve Waugh, and himself not do it," Sourav was quoted as saying by the Indian Express.
"There were a lot of issues in that team. The only ones holding the Indian flag were Harbhajan Singh and Sourav Ganguly. Sardarji did everything I told him to do," Ganguly added.
The first semi-final game between India and New Zealand of World Cup 2019 is washed-out and the game will resume from the same stage tomorrow on reserve day. The game will start from 10:30 am local time and at 1:30 pm here in India. New Zealand will bat from 211-5 where they finished in 46.1 overs.
Also read: