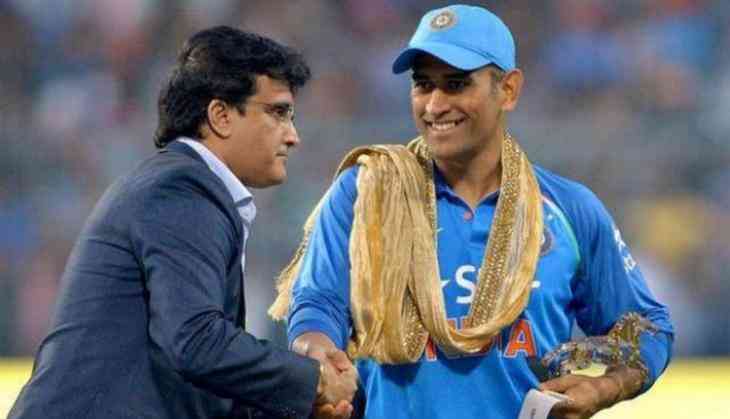 MS Dhoni who is currently rested by BCCI for India's tour of Australia got an advice from former Indian skipper Sourav Ganguly. Ganguly belives that if MS Dhoni keeps performing at top level, no one can stop him from playing 2019 World Cup.
Dhoni might make a comeback in a three-match ODI series against Australia starting from January 12 next year. In the absence of Dhoni, young batsman Rishabh Pant was given the charge of wicket-keeping for India.
"Just like everyone else he has to perform. There's one must in life: whatever job you do, wherever you are, whatever age you have, how much experience you have, you have to keep performing at the top level otherwise someone else will take your place," Ganguly commented.
"I wish him (Dhoni) all the luck because we want champions to go on a high, whenever he goes. I still feel he can hit the ball in the stands. He's a phenomenal cricketer," he added.
Dhoni represented India in 515 international matches in which he has scored 10,173 runs from 332 ODIs and 1,487 runs from 93 T20Is. Dhoni retired from the longest format in 2014 after scoring 4,876 runs in 90 Tests.
Dhoni who led India to their second World Cup triumph in 2011 also won the 2007 T20 World Cup and 2013 Champions Trophy as a captain. He is the only captain in the world to win three ICC World Championships.
India is currently preparing for the upcoming Test against Australia to be played in Adelaide on December 6. India levelled the T20I series against Australia by 1-1 in the final match, winning by 6 wickets.