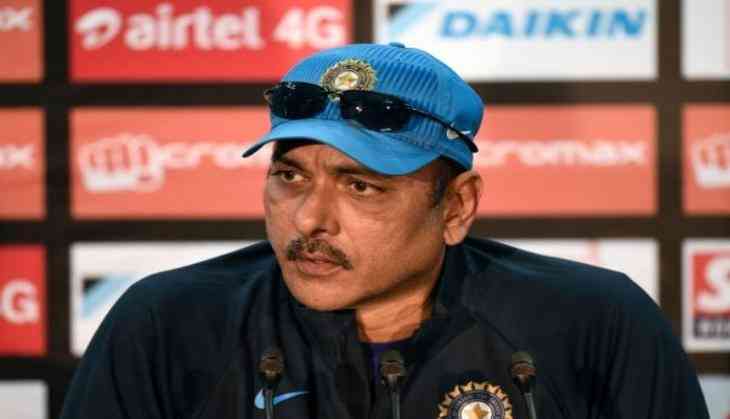 India head coach Ravi Shastri, has revealed the names in competition for Mayank Agarwal's opening partner ahead of the Test series against New Zealand.
Going into the first game, starting 21st February in Willington, Ravi Shastri stated that one of Shubman Gill and Prithvi Shaw will get to play. Rohit Sharma's injury has opened the door for the young duo.
Rohit Sharma was ruled out of the ODI and is expected to make a comeback in the IPL 2020 for Mumbai Indians. In the meantime, Ravi Shastri is optimistic of team India's strong and stable squad and believes that competition in the team is good.
"They're all from the same school, you know. They love facing the new ball, enjoy a challenge. Rohit is unfortunately out so that puts Shubman and Prithvi in contention to open with Mayank. That competition is necessary and that's what makes a bunch of 15 look strong and stable," Shastri was quoted as saying in TOI.
"Both are supremely exciting talents. Regardless of who gets into the XI in Wellington, the fact of the matter is they're here, part of India's national squad, and from here on they should know that the sky remains the limit," Shastri added.
Gill and Shaw are currently playing a tour match against New Zealand XI in Hamilton. In the first day's play, both the players were unable to score with Gill getting a golden duck after batting at No.4 position.
However, the head coach is worried about their bowling attack. He regretted missing Bhuvneshwar Kumar, who is recuperating from hernia. Ishant Sharma is also yet to gain his full fitness after an ankle injury during a Ranji match.
"Around four to five of our core are missing. Bhuvi could've been extremely useful in the conditions here, but never mind. That's why I said, having options available are always in the best interests of the team," Shastri said.
Jasprit Bumrah, who didn't take a single wicket in the ODI series, Umesh Yadav and Mohammad Shami are likely to carry the bowling department against the Kiwis.
Also Read: IPL 2020: RCB launches new logo, SRH takes a cheeky dig at Virat Kohli led team
Also Read: Virat Kohli, Anushka Sharma enjoys quality time together ahead of Test series against New Zealand [Pics]