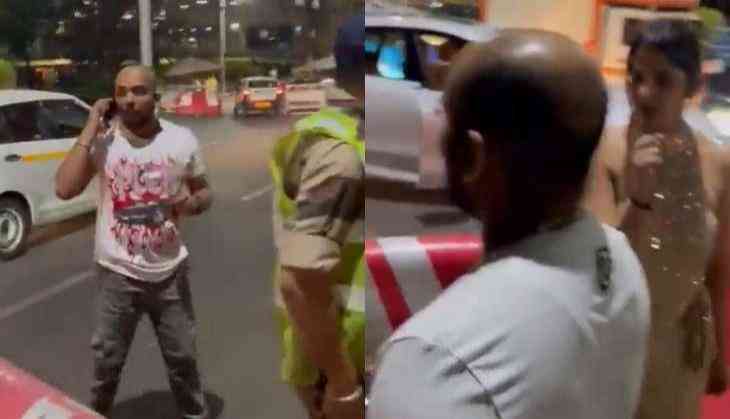 Prithvi Shaw attacked after refusing to take selfie.
An argument over selfies suddenly intensified into a fight with a baseball bat and a car chase in Mumbai for Indian cricketer Prithvi Shaw, according to a police complaint.
Eight individuals have been named in the case for allegedly charging at the cricketer and his friend, breaking the windshield of their vehicle and demanding Rs 50,000.
Those named in the police complaint - two of whom have been identified as Shobhit Thakur and Sana or Sapna Gill - have denied all the charges and accused Shaw of assaulting them first.
Who is abusing whom? Who is holding the wooden bat? A girl? Over such a violent man? Who got beaten can be clearly seen. Why no action against @PrithviShaw @CPMumbaiPolice @MumbaiPolice pic.twitter.com/3pcP4Cn4TI

— Ali Kaashif Khan Deshmukh (@AliKaashifKhan) February 16, 2023
As per the complaint by Shaw's friend, the altercation started at a luxury hotel in Mumbai's Oshiwara in the early hours of Wednesday after two fans - a man and a woman - approached the cricketer for selfies.
After taking few pictures, when they refused to back off and asked for more, Shaw called his friend and the manager of the hotel to have the fans removed.
After being taken out, the fans waited outside the hotel for Prithvi and, along with a few others armed with baseball bats, attacked Shaw, the complaint said.
When Shaw and his friend drove off, they chased the car, intercepted it at a traffic signal and smashed the windshield, it added.
The people involved also asked Rs 50,000, threatening to registered a fake police case, according to Shaw's friend.
The allegations, however, have been rebutted by those named in the complaint.
Talking to the media, Ali Kashif Khan, the legal representative for Sapna Gill, has alleged that Prithvi Shaw assaulted the woman.
A video filmed by Gill's friend displayed her struggling with Shaw, who is clutching a baseball bat.
"Sapna has been kept in the Oshiwara police station. She is not being allowed to go even for medical examination," Mr Khan said.
Also Read: Virat Kohli leaves in swanky car after practice; fans go berserk [WATCH]