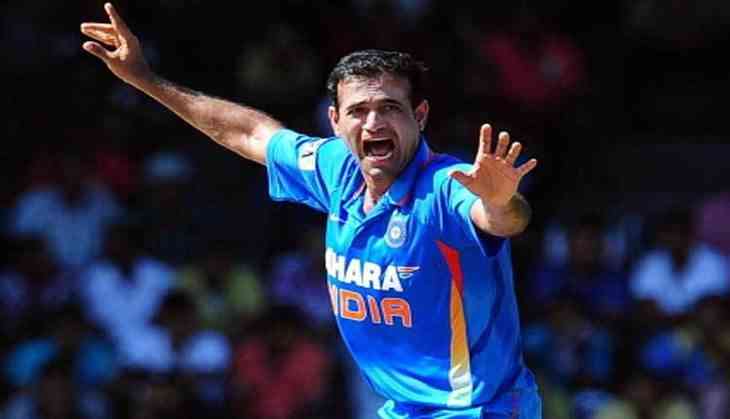 Irfan Khan Pathan, the cricketer who created history with his sensational first-over spree in 2006 against Pakistan, turned 32 today. The cricketer was born on 27 October 1984. Irfan made his debut in International cricketer in the year 2003-2004 with Border Gavaskar trophy.
On the birthday of this legendary cricketer, we are reliving the moment of his golden day during the clash between two arch-rivals at the National Stadium in Karachi.
On 29 January 2006, Irfan Pathan got his name registered in the history book of cricket with an exceptional record against arch-rival Pakistan. Irfan's name will be on the top of the list of the hat-trick as long as there will be no other player who can take a hat-trick in the test cricket in first five balls. Because Pathan has left an indelible mark on the hearts of cricket lovers across the globe with a resplendent hat-trick against Pakistan on the first day of test cricket in first over's last three balls.
The weather on Pakistan's Karachi national stadium was foggy and humid, the condition of the pitch was good for swinging the new-ball and the Irfan Pathan took advantage of it by keeping Pak opener Salman Butt away from him in first three balls. On the fourth ball of the over Salman Butt lost his patience and the ball hit the outside edge of his bat and Rahul Dravid, who is also considered the wall of Indian cricket, caught the ball on the slip. And Salman Butt was sent back to the pavilion. After Salman Butt, Younis Khan came to take the charge of Pakistan team and he too was sent back to the fifth ball of the over. After Younis Khan, Mohamad Yousuf came in to bat and he too was sent back with Irfan's outstanding bowling.
Even though Irfan had destroyed Pakistan's batting order, India lost that match. Irfan Pathan played his last Test in April 2008 at the age of 24. It has been almost nine years since he was out from Indian team due to his off from, still, the cricket fans wish to see him playing for India one more time.