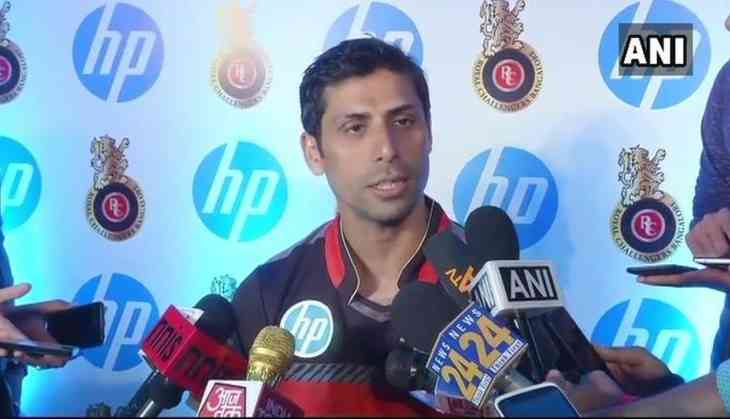 The new bowling coach of Indian Premier League team Royal Challengers Bangalore Ashish Nehra does not like to call himself as coach. He believes that his responsibilities are mostly related to the management to the players. Expressing happiness over his new role, Nehra said in the new team of the Bangalore, the bowler is looking in aggressive mood on from the beginning whereas the batting line is already strong under the captainship of Virat Kohli.
"We have a great combination this time around, be it the batsmen or the bowling unit comprising the likes of Umesh Yadav, Chris Woakes, Moeen Ali, Washington Sundar and Yuzvendra Chahal. Both the young Indian spinners have done so well in the international arena recently," he said on Monday on the sidelines of the RCB joining hands with tech major HP for the upcoming IPL season 11.
When asked about his new role, the former India's fast pacer said: "Well, I don't prefer to be called coach. It will be more of a man-management thing for me. I'm quite excited as it's a new start for me. And I will also learn so many new things."
He further said "It's a different kind of hard work. But again I'm doing something related to cricket. We need bowlers. RCB does well on the batting side, but we don't have good bowlers. So I hope whatever little experience I have, it will be beneficial (for the team)."
He also said "from my experience of playing in Bangalore over the years, apart from last year's IPL where it spun a bit, the pitch has always been a batting paradise. But if you bowl well you can definitely create your chances. Chinnaswamy is a small ground where a target of 180 might not be safe. My job is to give inputs to the likes of (Yuzvendra) Chahal and Navdeep Saini in order to ensure that they know what lines to bowl in particular situations."