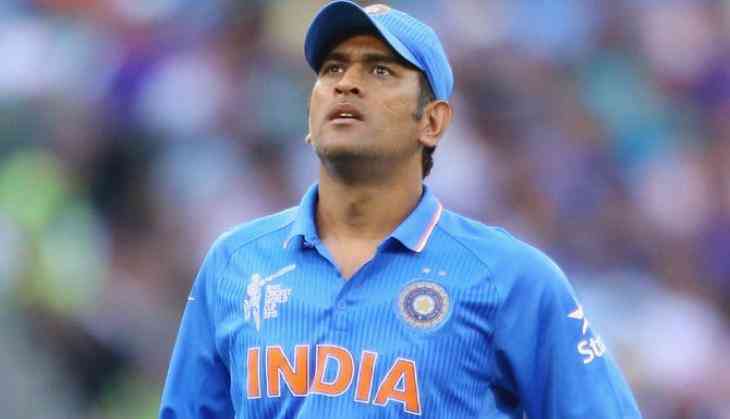 There has been a widespread speculations on the retirement of World Cup winning skipper MS Dhoni ever since team India's early exit from the ICC World Cup 2019 earlier this year. On Tuesday, Twitter went berserk as the hashtag #DhoniRetires started trending.
Although, the 38 year old has not put forth any official announcement regarding his retirement, rumours have been making rounds for several months now. It reached its culmination after MSK Prasad, the chief selector of the Indian cricket team, stated that, "Post World Cup, we are moving forward and especially we are backing youngsters and want them to establish themselves and do well for India." MS Dhoni, is the oldest member in the current Indian squad.
Nevertheless, Indian cricket enthusiasts appeared to be very disappointed about the news and have embarked on a nostalgia trip, tweeting about the veteran wicket-keeper who guided India to victory at the 2011 World Cup. While some fans thanked MS Dhoni for his contribution to Indian cricket, others were heavy-hearted about the trending hashtag.
Some fans also went on to remind Twitter to let MS Dhoni take his own decision and not to pay attention to rumours.
Stop trending #DhoniRetires , trend this #NeverRetireDhoni#MSDhoni #Dhoni pic.twitter.com/oi6GMqpVOl

— Ankur (@imAnkur30) October 28, 2019
Dear dhoni we would not let you go without this :#DhoniRetires pic.twitter.com/yYlwxkx5ty

— Vikram Singh 🇮🇳 (@TheVikram_) October 29, 2019
The best is yet to come
🤩😎✌#Dhoniretires #Dhoni pic.twitter.com/1xNG4zKJj0

— ⒶⓇⓊⓃ ⓃⒶⒾⓇ😎 (@iArunNair) October 29, 2019
#DhoniRetires Have some respect towards the champion...Who ever spreading the rumors againest his retairment..It's his decision..He took lot of decisions under pressure...Let the leader take his own decision..Don't force him with your Rumors..#MSDhoni pic.twitter.com/a8q9DwO89e

— Jayanth Behara (@JayanthBehara) October 29, 2019
I actually cried when Sachin announced retirement. If you are a true Dhoni fan upload your crying video. #DhoniRetires #ThankYouDhoni

— Dr. Maithun (@Being_Humor) October 28, 2019
#DhoniRetires has been the one of the most discussed topic on Twitter since Monday. While MS Dhoni's retirement is still a matter of speculation, his fans will surely miss him when he does.
AlsoRead: Indian cricket fans slams Faf du Plessis after his comments on team India