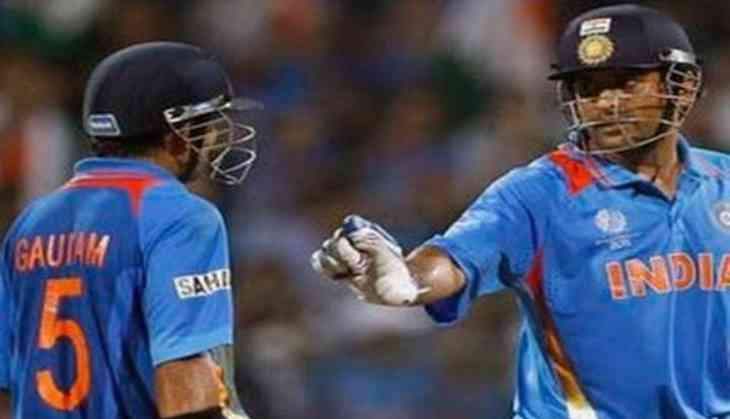 Former Indian cricketer Gautam Gambhir who has recently announced his retirement from all forms of the game has slammed former Indian skipper Mahendra Singh Dhoni for his selection in the 2012 CB series in Australia.
Gambhir in an interview to a sports channel revealed that MS Dhoni's decision of not playing him, Sachin Tendulkar and Virendra Sehwag together in a same match made him angry. Dhoni made this decision keeping in mind the 2015 ICC World Cup that was to be held in Australia as well. The decision did not go well with the former left-handed batsman as he criticized Dhoni for that.
Gambhir was also not happy with the Indian selectors for not giving him a chance to defend the World Cup in 2015 even after his good performance with bat in the 2011 World Cup.
The Indian cricketer Gautam Gambhir announced his retirement from all forms of cricket on December 4, 2018.
Also read: Why Gautam Gambhir was the most underrated cricketer despite winning two World Cups for India
The left-handed batsman captained Kolkata Knight Riders and Delhi Daredevils in the Indian Premiere League and won two titles for his former club, he also played domestic cricket for Delhi.
Gambhir made his one-day international debut for India in 2003 against Bangladesh and made his Test debut against Australia in 2004.
Gambhir was an integral member of team India and played an important part in winning both 2007 ICC T20 World Cup and 2011 ICC World Cup. Gambhir scored 75 and 97 runs respectively in the finals of both the tournament.
In 2009, Gambhir was ranked the number one ICC Test player and also recieved the ICC Test player of the year award. The 37-year-old batsman is the only Indian cricketer and one of the four in the world to score five consecutive centuries in Test cricket.
In 2008, the Government of India honoured Gambhir with Arjuna Award, India's second highest sporting award.
Also read: IPL 2019: 'Selling MS Dhoni in the first IPL was a career highlight for me', says replaced auctioneer