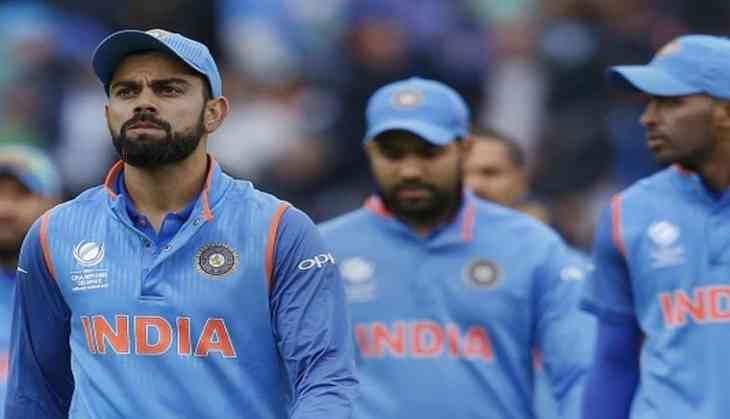 The ICC 2019 Cricket World Cup is just round the corner and every cricket playing nation is looking to select players for their squad. India and New Zealand are currently playing a five-match ODI series after which Australia will tour India for a three-match T20I and a five-match ODI series.
Here's the Indian team that I selected for the 2019 Cricket World Cup that will take place in England.
Openers Shikhar Dhawan and Rohit Sharma will surely be in the team as they have proved their worth in recent past. Rohit Sharma already have three double-centuries in ODI cricket and is second on the list of highest run scorer in ODIs last year. With 1030 runs in 19 innings he is just behind Indian skipper Virat Kohli and have a batting average of 73.57. Shikhar Dhawan is the sixth highest run scorer in ODIs and have 897 runs under his name at an average of 49.83.
Ambati Rayudu and Dinesh Karthik have proved what they can do in the 50-over format. With Dinesh Karthik finishing off games like MS Dhoni, Rayudu made a place for himself in ODI cricket since Asia Cup 2018. Ambati Rayudu have scored 392 runs in 11 innings with a century under his name, the right-handed batsman have a batting average of 56.00.
After facing a lot of criticism in recent past, MS Dhoni has once again proved his metal as one of the greatest player to have ever played the game. Though MSD did not had a great time last year with his bat, he secured his place in the playing XI after scoring three consecutive half centuries in ODIs against Kangaroos and helping his team win the first ever ODI series in Australia.
Kedar Jadhav and Hardik Pandya are the all-rounders that India might play in the World Cup. Kedar Jadhav has shown us what he can do with both bat and the ball. His unique bowling style have captured the imagination of the Indian selectors. Hardik Pandya we all know what he can do with both bat and the ball. He is currently facing a suspension after making sexist remark on a TV show but is likely to return for the World Cup.
Spin duo Kuldeep Yadav and Yuzvendra Chahal is most likely to play the World Cup 2019 as they have proved their worth in the team by giving some consistent performances. Yuzvendra Chahal recently became the first spinner to take a five-wicket haul in Australia after he registered the bowling figure of 6/42. Kuldeep Yadav was the second highest wicket taker in ODIs and took 4 wickets yesterday in a game against New Zealand.
Pacers Bhuveneshwar Kumar and Jasprit Bumrah are arguably the best fast-bowling combination in the world. Bumrah is currently the world number one in ICC's ODI bowling rankings and is lethal in the death overs. His partner Buveneshwar Kumar is also good with his different bowling variations and can also bowl at death overs.
There are no questions about Virat Kohli not playing for India in World Cup until he is fit. Virat Kohli is definitely going to lead India in the 2019 Cricket World Cup as he is the best batsman in the world right now.