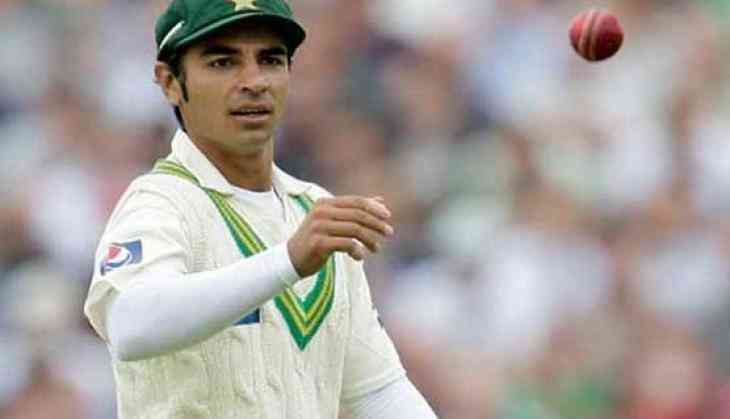 Former Pakistani skipper Salman Butt has blamed the Pakistan Cricket Board (PCB) of handling him in a discriminatory manner.
Salman Butt, who was banned for five years for his participation in a spot fixing incident in 2010, pointed out that Mohamad Amir, who was also banned for his role in the incident, was within no time inducted into the national team after serving his ban.
Nevertheless, Salman Butt claimed that he has continued to be disregarded by the selectors even though he has been one of the best performers in domestic cricket for the past few years.
AlsoRead:http://www.catchnews.com/cricket-news/watch-javed-miandad-threatens-indian-govt-for-scrapping-art-370-pakistan-would-clean-india-with-nuclear-weapon-170218.html
http://www.catchnews.com/cricket-news/pakistan-cricketer-hasan-ali-weds-indian-girl-shamia-arzoo-see-pics-170177.html
"This can only be explained by the previous chairman of the PCB, Shahryar Khan or Najam Sethi. Why can one player play and the other can't? What was special in one and what did the other not have? He hasn't even played a complete season. I have participated in all seasons completely," Salman told cricketpakistan.com.pk. "The time I spent suspended has now gone. It was five years. The current hold can only be explained by the people in the cricket board of the old setup. They can only explain what has stopped them, because I have been performing every year.
"You have been covering cricket for a long time; you should tell me if I deserve a place with these players. I don't think this is an issue. You don't go into a World Cup with just two openers. They keep losing test matches and still make no changes. They are lucky to be playing 75 percent of their matches in the UAE. The same players regardless of their performance get the opportunities to play. They should give chances on merit than we will see. It is easy to judge from outside that I cannot score here or there. Have I not scored in different places before?
"I have kept myself fit. I try to score runs in all tournaments. I got the captaincy of WAPDA one year after coming back, got the captaincy for Lahore, and captained KPK as well. I have played the most finals and won three of them. Also finished in the top three, mostly, as far as batting is concerned. I have left no stone unturned. Let's see when these performances finally get recognition.
"If things work on merit, if we can see neat and clean merit at work, then we can succeed. We can find out about my performance. We can also see if there is someone better. The best performers should play. It is about the country.
"I am hopeful that good people will now come and the work will be done on merit. Domestic performers will be tried and tested, unlike previously when they could pick and choose according to their own preferences. If you give chances to domestic performers and work with merit then any system can be successful."