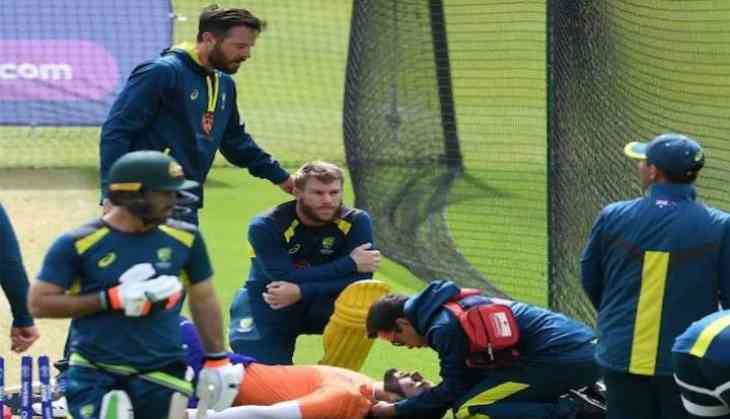 Australian cricketer David Warner was distressed and shaken up after he hit a net bowler on the head during the practice session. The nasty incident saw the local net bowler hospitalised and some old memories freshened up for the Australian cricket team.
The young medium pacer Jaykishan Plaha, who was among a handful of net bowlers helping the Kangaroos prepare for their third match of the World Cup, was bowling to Warner at The Oval's nets on Saturday and was struck in the head by a powerful drive.
Australian captain Aaron Finch said, "Dave was pretty shaken up. The young guy seems to be in pretty good spirits at the moment, he's obviously been taken to hospital and will continue to be assessed just to make sure everything is okay.
"It was a decent hit to the head. Hopefully, everything keeps going well for the youngster and is back up and running shortly. It was tough to watch," Finch added.
Australian cricketer Philip Hughes, who was a close friend of David Warner died during a Sheffield Shield match when a ball hit his neck just below the unprotected area of the helmet. Hughes succumbed to his injury two days later in a hospital.
Also read: Australian cricketer who played in Big Bash League returns to Tennis, enters French Open final