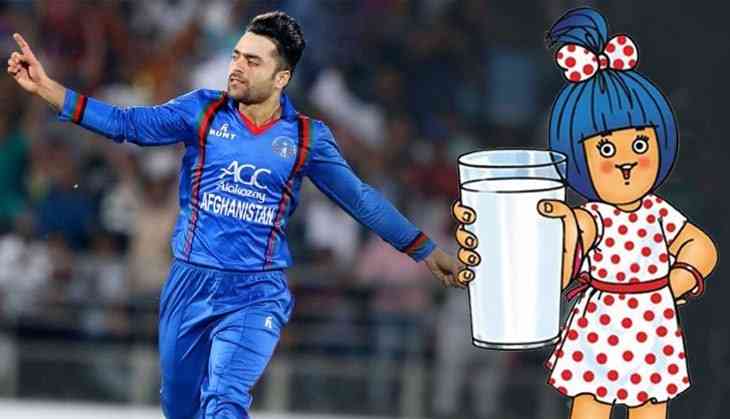 Afghanistan cricket team has one of the most inspiring story in international cricket as they have risen through ranks. Once fighting with second division teams they now have the full member status in Test and ODI cricket. They are among the top 10 teams and boasts some of the best player in the world.
Amul, a dairy company from India will sponsor the Afghanistan cricket team for the world cup. This is the first time Afghanistan will play as a full member in the world cup. Amul is their title sponsor and their logo will appear on the leading arm of the players and on their training kits.
GCMMF Managing Director Dr. RS Sodhi said, "We are excited about being associated with Afghanistan Cricket for the first time and Amul is hopeful that this team, rated as the fastest growing team in International cricket, will deliver outstanding performance in the World Cup."
"Amul and Afghanistan share an old association. Khan Abdul Ghaffar Khan, popularly known as Frontier Gandhi had visited Amul in 1969 and had met Dr. V Kurien and studied the activities of our dairy cooperative," Sodhi added.
Afghanistan will start their world cup campaign against Australia on June 1, will play their second match against Sri Lanka on June 4, New Zealand on June 8, South Africa on June 15, England on June 18,India on June 22, Bangladesh on June 24, Pakistan on June 29 and West Indies on July 4.
Some of they key players from Afghanistan are still busy in the Indian Premier League with Rashid Khan and Mohammad Nabi playing for Sunrisers Hyderabad.
Also read: MS Dhoni and CSK googly in IIT Madras end semester exam; 5 points for the question