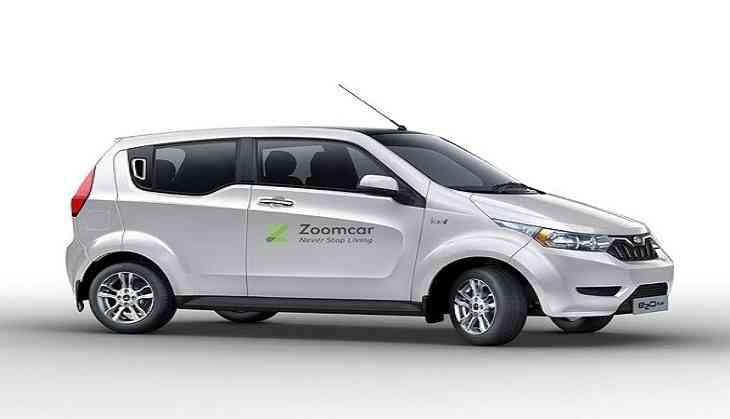 Zoomcar reached an important financial milestone in December 2017 as the company turned EBITDA profitable. The company's revenues grew over 40 percent in 2017 to help Zoomcar in achieving this profitable outcome.
On the back of EBITDA profitability and strong revenue growth, the company now plans to enter Southeast Asia and Africa in 2018. Zoomcar profitability push was primarily bolstered by rapid new vehicle supply growth through its industry-leading ZAP marketplace.
Alongside this supply expansion, Zoomcar also witnessed strong new user growth and a proliferation of new products that significantly improved the user experience.
"Our self-drive business has performed exceptionally well in the past year. Our approach to augmenting customer experience through technology truly differentiates our brand and allows us to control over 70 percent of the self-drive market across the country. We are looking at a 4X growth over the course of 2018. We will expand our supply through ZAP and are targeting more than 12,000 vehicles by December 2018," said CEO and co-founder Zoomcar, Greg Moran.
Since its inception in March 2013, Zoomcar has consistently reported strong unit economics with over 11 lakh trips in 27 cities and a ticket size of about Rs 4-5K on an average. This exponential growth and scale witnessed by Zoomcar have firmly established it as the leading player in the Indian self-drive car-sharing industry. Zoomcar currently has more than 20 lakh registered users Pan-India with a fleet of more than 3,000 vehicles.
As a complement to its self-drive car-sharing business, Zoomcar launched India's first dockless cycle sharing service, PEDL, in November 2017. PEDL has a fleet of over 3,000 cycles in 8 cities and has completed more than four lakh trips till date. PEDL is rapidly expanding and plans to add five lakh cycles over the course of the year across 50+ cities. Recently, Zoomcar and Mahindra Electric partnered to accelerate electric vehicle adoption by launching E2o Plus vehicles on the Zoomcar platform in Hyderabad and Mysuru. The company plans to scale its EV presence exponentially in 2018 across multiple OEM partners.
In 2017, Zoomcar launched ZAP, India's first P2P marketplace for car sharing. This asset-light platform contributes to over 25 percent of Zoomcar's inventory with over 800 cars. At an overall level, Zoomcar offers more than 20 different models covering hatchbacks, sedans, SUVs and luxury cars in most tier I and tier II cities. The metro and non-metros contribute 80 percent and 20 percent to the entire business respectively. Zoomcar currently has team strength of around 200 employees. For 2018, the company plans to increase its fleet size and revenue by 4x to keep up with strong user demand.
-ANI