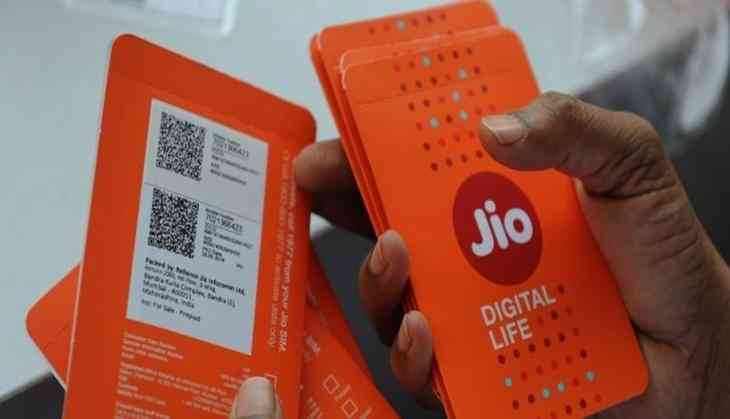 Indian telecommunications company, Reliance Jio has come up a new 'work from home' prepaid plan in the thick of coconavirus outbreak. Jio's work from home plan merely offers data benefits and does not come with added offers.
This plan is priced at Rs 251 and it provides 2GB data a day for 51 days. In total users get 102GB of data with this Jio recharge plan. Once the data limit is reached, users will still be able to use the internet but at 64 kbps speeds. This plan does not offer SMS or calls and is only a data booster.
Jio customers will see this recharge plan advertise as a work from plan on the MyJio app. This recharge plan is listed under the 4G data vouchers section.
Jio's work from home plan comes after BSNL and ACT Fibernet launched the same for its customers.
Jio has also reassessed all its 4G data vouchers last week. Jio's 4G data starts at Rs 11 which with 800MB data and 75 minutes of non-Jio calls. Another 4G data priced at Rs 21 with 2GB data and 200 minutes of non-Jio calling munites and the third 4G data which is up for grabs at Rs 51 offers 6GB data and 500 minutes of non-Jio calling minutes.
The most costly in this list is priced at Rs 101 and this 4G data offers 12GB data and 1,000 munites if Jio to non Jio calls. The telco essential doubled the data and non-Jio calling minutes on each of its 4G data vouchers.
Furthermore, like the Rs 251 paln the 4G voucher work with an active Jio plan. Also the speed will reduce to 64 kbps on the limit is reached.
Also Read: Coronavirus scare: Delhi couple deboarded from Rajdhani train after passengers observe quarantine stamp on hand
Also Read: Uber Pool, Ola Share services suspended amid Coronavirus outbreak in India