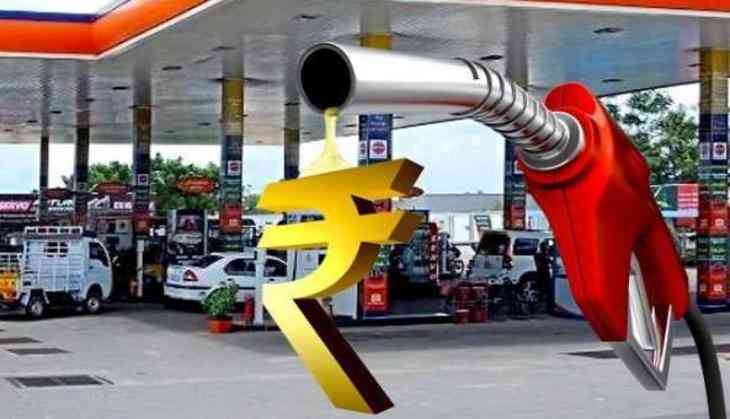 Petrol and diesel rates were surged on Monday, the 16th successive hike since state-owned oil firms went back to the normal practice of day-to-day reviews after a 12-week interval.
While the price of petrol was revised to Rs 79.56 per litre in Delhi from Rs 79.23 per litre the day before, the diesel price was augmented to Rs 78.85 per litre from Rs 78.27 per litre, as per notifications from Indian Oil Corporation, India's biggest fuel retailers.
In the 16-day span, the petrol price has been hiked by a cumulative Rs 9.21 per litre in the national capital, and diesel by Rs 8.55 per litre.
Latest petrol and diesel prices in metros (in rupees per litre):
| | | |
| --- | --- | --- |
| City | Petrol | Diesel |
| Delhi | 79.56 | 78.85 |
| Kolkata | 81.27 | 71.14 |
| Mumbai | 86.36 | 77.24 |
| Chennai | 82.87 | 76.30 |
On 7th June, oil marketing firms restarted the normal system of day-to-day price reviews in line with costs following an 82-day pause. The petrol price in the national had increased to an all time high of Rs 84 per litre in October 2018.
Domestic petrol and diesel are regulated by global oil rates and forex prices, and differ from state depending on VAT.
Indian Oil, Hindustan Petroleum and Bharat Petroleum represent the majority of petrol and diesel outlet in the country.
Also Read: Delhi CM Arvind Kejriwal addresses on prevailing Covid-19 situation in Delhi, key points