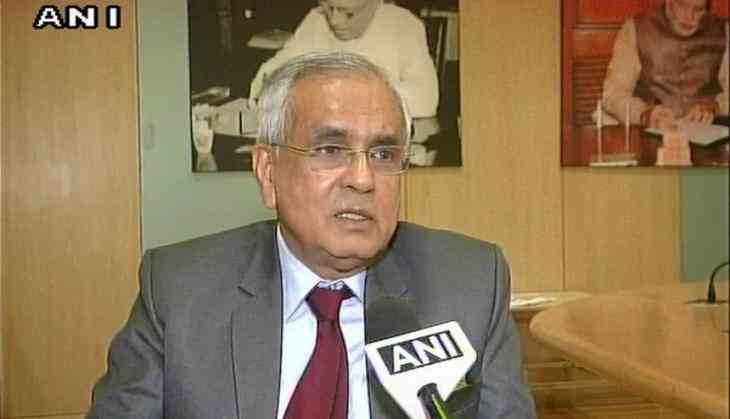 Discussion is on policies, not people, said NITI Aayog vice-chairman Rajiv Kumar on Monday, clarifying his views on the GDP decline that took place in six successive quarters, starting from the last quarter 2015-16.
Taking to Twitter, Kumar said, "My views on GDP's decline being unrelated to solely demonetisation and having begun way before with stricter norms of NPA by RBI under Mr Rajan R fact-based and self-explanatory but some misleading headlines have coerced me to reiterate that the discussion is on policies not people.

"GDP growth peaked at 9.2 percent in Jan- Mar 2016 but declined successively for 6 quarters. NPAs rose exponentially to 10.5 lakh crore for loan's given out during 2010/11-13/14 to rise and commercial banks virtually stopped lending to industry. Medium and small industry was particularly hit," he added.

Earlier in the day, Kumar said that economic growth in six quarters starting from the last quarter of 2015-16 slowed down due to rise in Non-Performing Assets (NPAs) and not the 2016 demonetisation drive, as claimed.
(ANI)