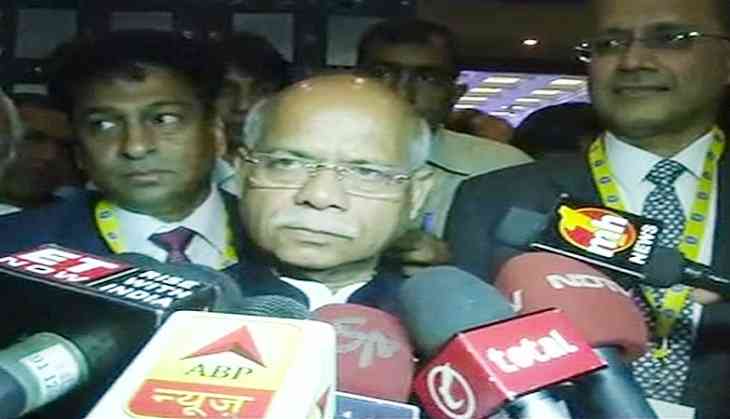 Following the amendments that were made during the 22nd Meeting of the Goods and Services Tax (GST) Council on 6 October, MoS Finance Shiv Pratap Shukla on Saturday said any further difficulties will surely be addressed in the coming days, adding that consumers and traders will receive the benefits entitled to them.
"It has only been three months since the GST was rolled out. Give it some time. It was a resolution passed unanimously with consent. Any difficulties arising will be addressed by the council," he told reporters here.
Echoing a similar stance, PHD Chamber of Commerce and Industry (PHDCCI) President Gopal Jiwarajka lauded the proactive approach of the council in resolving matters of concern and added that this would help further in addressing any issues.
However, he urged that there is a need for the 28 percent tax slab should not be applicable to as many items as is the case presently, adding that the gold notification retraction is a welcome move.
"Undoubtedly, there was a dip in trade after requirement of PAN card for dealings above Rs. 50,000 was introduced. Now that this has been retracted, consumers and traders will largely benefit. There are still some concerns that need to be addressed, which will be done in due course of time," he told ANI.
The GST Council on Friday raised the composition scheme threshold for businesses to Rs. 1 crore, which will allow them to pay a tax of 1 per cent to 5 per cent, without having to deal with a three-stage filing process.
The decision was taken during the 22nd GST Council meeting, which was chaired by Union Finance Minister Arun Jaitley in New Delhi.
The impact of the GST on trade, and its transition issues were discussed in the meeting held earlier today.
The panel decided to give an option to taxpayers to avail the composition scheme if their turnover is less than Rs. 1 crore as against the previous limit of Rs. 75 lakh.
Under the composition scheme, the tax rate for traders of goods will be 1 per cent, 2 per cent for manufacturers and 5 per cent for restaurants and suppliers of food or drinks.
-ANI