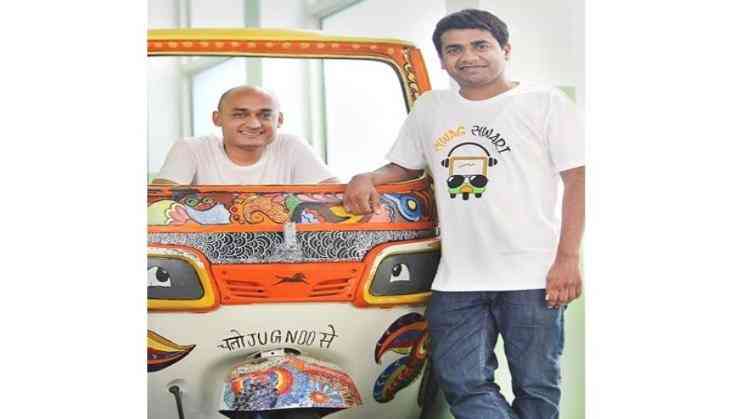 Jugnoo, India's leading hyper local startup, offering a diverse range of services like rides, Ready-to-Eat meals, food delivery, grocery and B2B delivery, became the first ever company in the on-demand space to turn cash flow positive with profitability on an EBITDA basis.
The big announcement from Jugnoo comes at a time when most industry players are burning enormous amount of cash for customer acquisition.
The company marks the beginning of new fiscal year by celebrating its first month as a free cash flow positive business. The net revenue recorded for last quarter was Rs. 11.5 crores which has grown by 15 percent month-on-month. For the first quarter of FY17-18, Jugnoo is well on track to clock more than Rs. 13.5 crores.
The breakthrough for Jugnoo validates its invariable lack of conviction for the cash burn model. Since inception, the company has focussed on sustainability and unit economics rather than growth that come by burning money blindly. Being EBITDA positive in less than three years of inception largely reflects on the strength of the business model of Jugnoo in hyper-local space.
"We have always believed in the significance of developing a scalable but sustainable business model. This achievement means a lot to us as it reaffirms our faith. We have witnessed 250 percent growth over the past one year and are on track to achieve net revenue of Rs 70 crores in current FY," said Samar Singla, Founder and CEO at Jugnoo.
All the verticals of Jugnoo complement each other, facilitating better economies of scale. Despite having a wide presence across 35 cities in India, the company has evolved a unique operating structure that gives the benefit of centralized control with decentralized execution.
Identifying opportunities in Tier II and Tier III market, the company has emphasized primarily on these cities rather than metropolis. According to Samar, operating in Tier II and Tier III cities has its own advantages like higher brand loyalty of customers due to limited options and growing adoption of tech platforms for their daily purchases.
With an army of 15,000 auto drivers, Jugnoo handles 50,000 transactions per day for around five million users. The company has also diversified into global markets with its B2B ventures, providing cost effective B2B logistics solutions to over 17,000 clients in 150 countries across the world. This has been a significant initiative leading to better avenues of growth and generating more revenue for the company.
Samar attributes 'Execution-capability' as one of the key differentiating factors compared to others in the space. Going forward, the company intends to further substantiate its profitable growth by having its own private label brands that enhances its loyalty quotient with its customers.
Jugnoo has raised USD 16 million in two rounds of funding over the past two years. However, turning cash flow positive means that the company will now be funded by its customers rather than investors. While the industry is saturated with competition, this is certainly a huge milestone for Jugnoo.
-ANI