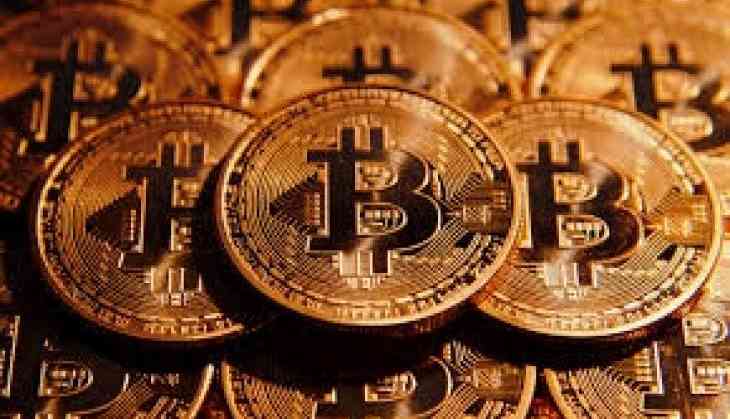 India has one of the largest economies worldwide and one that is set to grow even more in the next few years. It is considered one of the prime Asian markets to watch out for and it is no wonder that Bitcoin, the cryptocurrency that has taken the world by storm lately, has been widely discussed in India recently. Bitcoin has certainly found its way into the Indian economy, but are transactions in the cryptocurrency legal in India after the latest announcement against Bitcoin by the Indian government?
What Is Bitcoin?
Bitcoin is the world's first and most popular cryptocurrency. It is essentially a virtual currency that was invented by a still unknown developer (or group of developers) under the pseudonym Satoshi Nakamoto and released to the world as open-source software back in 2009. In just 10 years, Bitcoin has seen its value rise immensely – and most of this spike was recorded in the last couple of years. On March 3, 2017, Bitcoin's value surpassed the price of an ounce of gold. Around that same time, the estimated number of Bitcoin users in India surpassed 50,000, while in 2016 alone Bitcoin saw a 200% rise in value, wildly overcoming its nadir at $500 per Bitcoin in mid-2015.
Unlike fiat money which is issued by a central bank, Bitcoin is decentralized – there is not one person or one organization that regulates and controls the cryptocurrency. Anyone can mine Bitcoin, until the maximum of 21 million Bitcoins that was built in the concept is reached. As of December 2017, 16.8 million Bitcoins (80% of the total amount) had been mined already. The whole system is powered by blockchain, a technology that allows transactions to be verified by users themselves instead of regulatory authorities and powered by cryptography. For Bitcoin enthusiasts, this means a more democratic currency and more transparency. For others, the absence of centralized supervision means precisely less accountability and more potential for illicit transactions.
India's Frail Relationship with Bitcoin
The Indian government has clearly taken a stand among the latter. India's finance minister Arun Jaitley was the latest government member to issue a warning against Bitcoin in January, when he proclaimed that the government is of the view that cryptocurrencies are illegal and vowed to strike down hard on their use with the aim of eradicating them. Mr Jaitley promised that his government will ban Bitcoin and eliminate all cryptocurrencies from Indian economy. This statement comes around the time that Indian banks had started freezing accounts of clients dealing in Bitcoin and is considered part of the right-wing BJP government's proclaimed crackdown against corruption and money laundering, which have plagued India for years.
Yet the official disapproving stance has not managed to dissuade Bitcoin enthusiasts in India just yet. As part of its fight against corruption and shadow economy, in 2016 the government decided that all Rs 500 and Rs 1,000 notes should be withdrawn from circulation. This move is known as the demonetization of Indian economy. It's part of an effort to put a stop to counterfeit or dirty money being used to finance illegal activities. In the aftermath of the demonetization, digital cryptocurrencies captured the attention of Indian users and cryptocurrency exchanges saw a rise in their clients of roughly 250%. Unocoin and Zebpay, India's leading Bitcoin exchanges, have reported a spike in interest for their activities – with Zebpay reporting that Indians downloading Zebpay increased by 50%.
How is Bitcoin Used in India?
Against this setting, it seems that interest in Bitcoin will not go away anytime soon. Besides trading in Bitcoin in cryptocurrency exchanges, Indians can also still use Bitcoin in transactions provided there is an intermediary involved. For example, you can top up your mobile phone's balance in Bitcoin through a service known as Bitrefill, which covers all major carriers, including Vodafone and MTNL. For over a year now, Unocoin has been fostering Bitcoin everyday transactions by launching its Merchant Gateway portal.
Under this program, businesses and freelancers can subscribe to the Unocoin platform and accept payments in Bitcoin through it. So far major, companies like book mall Sapna, travel agency eTravelSmart and gift card provider Nafa have joined the program. Among the latest to use Unocoin as an intermediary to accept Bitcoin is Truebil, a startup which runs a used car marketplace. Truebil has partnered up with Unocoin to use the company's POS in order to accept Bitcoin at its locations. Unocoin converts the funds into fiat money and transfers it into the seller's account. Moreover, online brands and sectors that have customers from different economic backgrounds and from all over the world tend to offer more payment methods, including cryptocurrencies. As the most popular sport in India, cricket attracts the attention of Bitcoin users too, who can legally use the cryptocurrency to place their bets online. Bitcoin can also be used to buy vouchers that can be used by retailers and businesses like Amazon or Domino's. It is even accepted in the Suryawanshi restaurants in India's own Silicon Valley, Bengaluru.
Is Bitcoin Illegal?
Truebil and similar enterprises consider partnerships such as the above essential in allowing them to abide by the law. The truth of the matter is that despite the announcements, India's government has not yet passed legislation that renders Bitcoin and similar cryptocurrencies illegal in the country. But they may very well do so in the future. Therefore, investing in intermediary arrangements like these seems to serve also as a protective move by businesses. Yet if India's government decides to strike down, they will most certainly try and regulate similar middlemen partnerships as well. In what way this exactly will unfold, no one knows yet.
Interest in the cryptocurrency economy and in Bitcoin in particular is soaring around the world. Even though Bitcoin has proven to be a volatile digital currency that has not adjusted fully to everyday transactions, its enthusiasts keep pushing for wider adoption. Confronted with this trend, countries like Japan have announced that they will accept Bitcoin and regulate it rather than try to stifle it.
Is the Indian government's lonely battle against Bitcoin a losing one in the face of its rising popularity, or is it the only sensible thing to do to protect consumers against an alleged cryptocurrency bubble?