Gold is passe: This Diwali gift a Bitcoin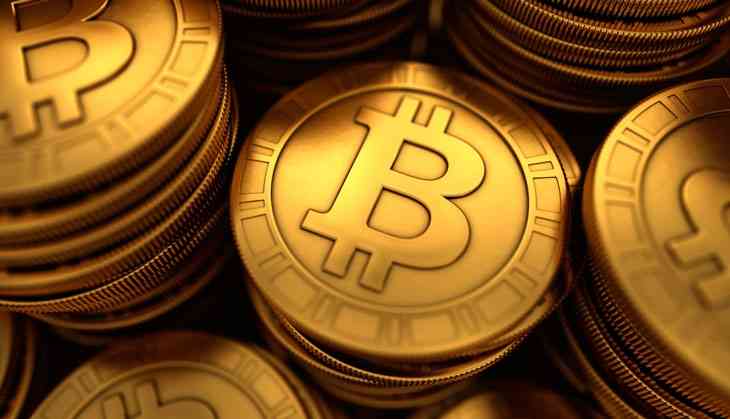 After just eight years of existence, 3 March 2017 was a red letter day for digital currency bitcoin. The most mainstream of all cryptocurrencies, Bitcoin has actually topped the price of an ounce of gold, with the alternatives to traditional cash trading places at the top. The price of bitcoin jumped to a record high on Thursday, closing just below US $1,270 per unit, while the price of an ounce of gold was US $1,233. On Friday, the gulf widened.

Gold prices have been on the decline ever since the president of the Federal Reserve Bank of New York, William Dudley, indicated in an interview that there was a strong possibility that interest rates will be hiked in the near future. For bitcoin, it comes down to simple economics. Higher demand for the cryptocurrency has boosted the price in recent months.

In fact, it has jumped over 200% within the last year itself, recovering from an all-time low of $500 per unit in mid-2015. This was mostly down to volatile currencies in emerging markets. "Chinese exchanges have accounted for 42 percent of all Bitcoin transactions this year," according to a New York Times analysis. "80% of bitcoin is exchanged for Chinese yuan," read a Quartz headline.

Earlier this year, the value of bitcoin fell by more than 30% when Chinese authorities stepped up scrutiny of the exchanges. Since that news died down, the value has been on an upward surge, culminating in the dethroning of gold, long considered the king of 'safe haven' for those wanting an alternative to cash.
What is bitcoin?
Bitcoin is referred to by many as a new currency and is completely virtul. Bitcoin can be used to buy many different products and services, but not all shops accept bitcoin and there is no guarantee that they will in the future. A bitcoin is essentially a computer file. That file is stored in a 'digital wallet' app on the smartphone or computer. Anyone can send and receive bitcoins. "Every single transaction is recorded in a public list called the blockchain."
Bitcoin is decentralised. No one entity controls the bitcoin network. Bitcoins are mined using computers. These computers are made to work out increasingly difficult sums. At certain times, the owner of that computer is awarded with a bitcoin. Essentially, one is only paying for the computer and the electricity used to run it, in exchange for bitcoins. Some people even set up powerful computers purely for the purpose of mining bitcoins. The 'increasing' difficulty of the sums was introduced to prevent people from mining too many bitcoins At this point, it could take months or even years for one to get a bitcoin.

At the moment, there are about 15 million bitcoins in circulation.
Bitcoin in India
In India, even though there has been a surge in bitcoins post-demonetisation, the government and the Reserve Bank of India have turned a blind eye toward the virtual currency. They refuse to recognise and regulate the currency. On 1 March, RBI deputy governor R. Gandhi raised some concerns related to the currency. He said that they pose financial, legal and other risks.
India has a number of different bitcoin exchanges such as UnoCoin, Coinsecure, BTCXIndia and Zebpay. The number of bitcoin users India is hovering above the 50,000 mark. An earlier
Catch report
showed how Indians are rushing towards the cryptocurrency and that is not slowing down anytime soon.
The price of bitcoin in India has been surging in the past few months. Around the first week of September, the price of a bitcoin was just Rs 40,000. A month ago it hovered around the Rs 70,000 mark. Today it is worth nearly 1 lakh rupees. According to BTCXIndia (they claim to be India's leading bitcoin exchange), the price as of 4 March is a whopping Rs 97,900.