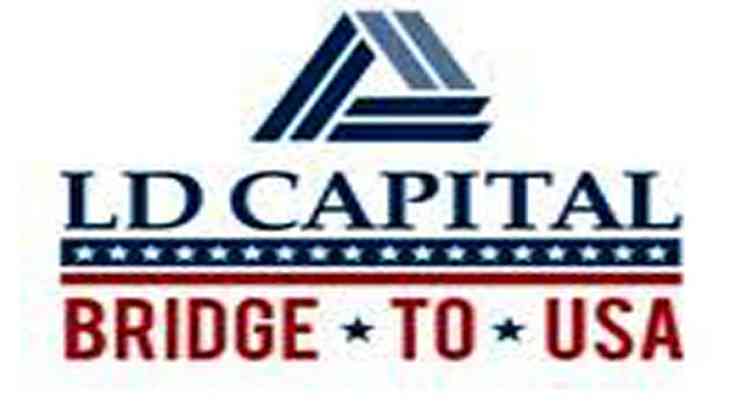 The American dream has been a long sought-after one in the recent past, with an increasing number of students and professionals alike choosing to settle abroad. However, the non-availability of a suitable visa or work permit is proving to an obstacle.
According to the statistics from U.S. Department of Homeland Security, a total of 10, 51,031 people from across the world obtained the much-coveted Lawful Permanent Resident (LPR) status in 2015. India ranks among the top three in the global list of immigrants to USA. Mexico tops the list with 15 percent, China ranks second with 7 percent, and India is placed third on the list with 6 percent. These three countries coupled with Philippines and Cuba represented about 39 percent of people who received LPR status (Green Card) in 2015.
"Indians form the third largest group of immigrants to USA. The perception in India is that only students and IT professionals can migrate to USA. The EB - 5 Visa program administered by the USCIS (United States Citizenship and Immigration Services), is an investment based immigration program. This program gives you an opportunity to invest and migrate to USA along with your dependent family members. This is the most convenient and fastest way to get your Green Card." Said Tanuj Patel - Joint Managing Director (Global) of Atlanta, Georgia-based Company L D Capital Bridge.
There are different visa categories for traveling to USA. Tourists and business travelers form almost 90 percent (69 million) of all travelers to the United States. Temporary workers and trainees, as well as their spouses and children, account for about 5 percent travelers.
This group includes H-1B "specialty occupation" workers, registered nurses, temporary agricultural workers, North American Free Trade Agreement (NAFTA) professional workers, treaty traders, and intra company transferees. Students who entered the United States to study made up about 3 percent of arrivals. These are the most common types of people travelling to USA, out of which only a few get permanent citizenship over a period.
Moreover, the need of the hour is to find a Visa program which helps in migrating to USA and getting the prized green card without getting embroiled in any controversy.
Under the EB - 5 program, Foreign investors must invest USD 5,00,000 (Approx Rs 3.30 crore) through a Regional Center for 5 years in addition to other fees. This program also creates jobs for local U.S. citizens in the project they are investing. Interestingly, no educational qualification or English Language skills are required to qualify for this program. One can work and live anywhere in the U.S.A. through the EB - 5 Visa program.
Experts at LD Capital believe that a steady stream of investors is showing keen interest in EB - 5. In this endeavour, L D Capital has been successfully conducting seminars across India to create awareness about EB - 5 and its benefits.
The EB - 5 Visa Program seems to be capturing the imagination of a wide array of people from different walks of life. Since there are no language restrictions, Indians from any part of the country can realise their dream of becoming U.S. citizens.
-ANI