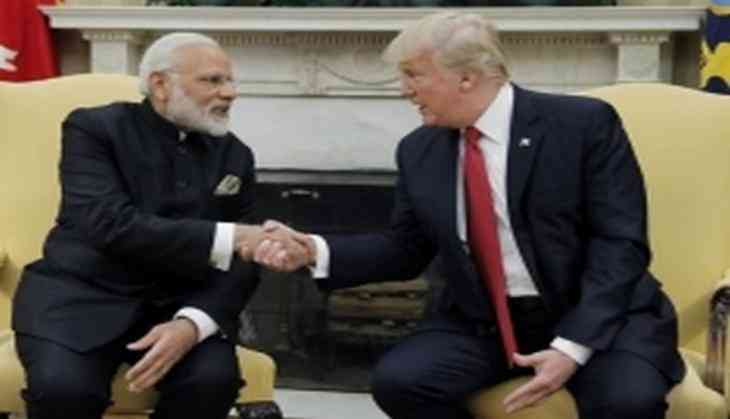 Indo-US commitment to improve IT sector is commendable (ANI)
Lauding the commitment shown by India and the United States towards increasing market access in the Information Technology (IT) and other sectors, ASSOCHAM on 27 June asserted that it will be highly beneficial to the upliftment of the USD 150 billion software and services industry in the country.
With regards to the joint statement issued by Prime Minister Narendra Modi and US President Donald Trump after their first face-to-face meeting on Monday, the chamber noted that among the major positives is the decision to undertake a comprehensive review of trade relations with the goal of expediting regulatory processes; ensuring that technology and innovation are appropriately fostered, valued, and protected; and increasing market access in areas such as agriculture, information technology, and manufactured goods and services.
Ahead of Prime Minister's official visit, ASSOCHAM Secretary General D. S. Rawat had urged him to highlight the obstacles being faced by the Indian IT industry.
"It is a matter of satisfaction that the commitment of market access in IT has been given by President Trump himself," said Rawat.
He also said yet another positive outcome of the Modi-Trump meeting is the committment to strengthen cooperation to address excess capacity in industrial sectors. Building on the States' commitment on free and fair trade, India can look forward to increasing its merchandise exports to the US, which is on the way to a smart recovery.
The mutual commitment to expedite regulatory issues would also be of great help to the Indian pharmaceutical industry, which has been facing several problems at the end of the US- FDA.
-ANI