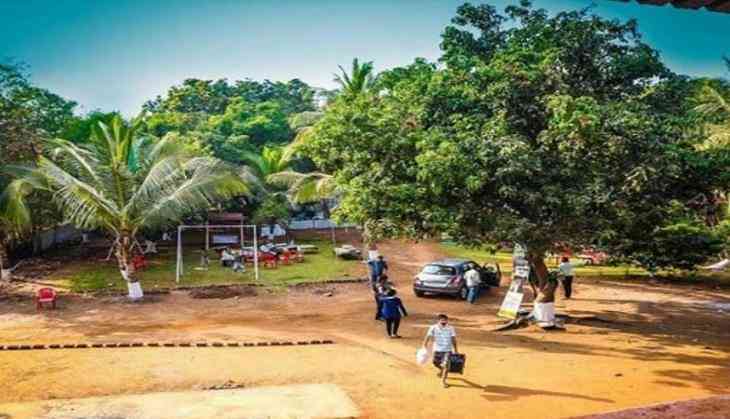 Mumbai got relief from the record breaking summer temperature with the arrival of monsoon recently. As the city gears up to have a good shower this full season, the citizens of Mumbai have started planning their holidays.
An independent survey conducted with travel enthusiast and travel bloggers from Mumbai revealed that Karjat is the top choice for people planning weekend getaways this monsoon. The results of the survey also showed that people chose farmstays and homestays over spending time in a luxurious hotel.
Karjat is a beautiful and a picturesque village in the Raigad district near Navi Mumbai and is dotted with lush green agricultural fields and farm houses. This small and unexplored destination is gaining popularity among adventure seekers as well as people who wish to spend a laid-back time closer to nature. Miten Saraiya, CEO of Attra's Holiday and Camping Farms in Karjat said, "Life in cities like Mumbai and Pune are moving at a very rapid pace. Therefore it has become more essential for people to spend some quality time closer to the nature. At Attra's Holiday and Camping Farms, you get a chance to get back to the natural state of mind. Our property is spread across 10 acres of lush green land with over 450 mango trees and we have activities like horse riding, rifle shooting, cricket and a football turf in the farm itself. People can simply walk around the farm and see tress like mango, guava, chickoo and many other vegetable plantations. We have three huge well-maintained bungalows ideal for big groups and families and provide freshly cooked home-made food to our visitors."
"Traditionally hill stations like Lonavala, Matheran and Mahabhaleshwar have been popular among tourist from Mumbai and Pune. But with the huge popularity and overcrowding of these places, people are now looking for newer options much closer to the city. Karjat has been a clear winner when it comes to offering something new for tourist. There is also a rise in the number of people preferring local and home-made food over ordering from the restaurants of the hotels", said an author from Musafir Hoon Yaaron.
"In the last couple of years, there has been a surge in the number of inquiries we have got. For adventure enthusiasts, we organize treks to the nearby hills, while the nature lovers can spend some time at the nearby Morbe dam. Attra's is also a perfect destination for corporates who are keen on conducting team bonding exercises. Our qualified and well-trained staff ensure that our visitors get the best experience and learn a few things that they may not have known before," added Miten Saraiya.
-ANI