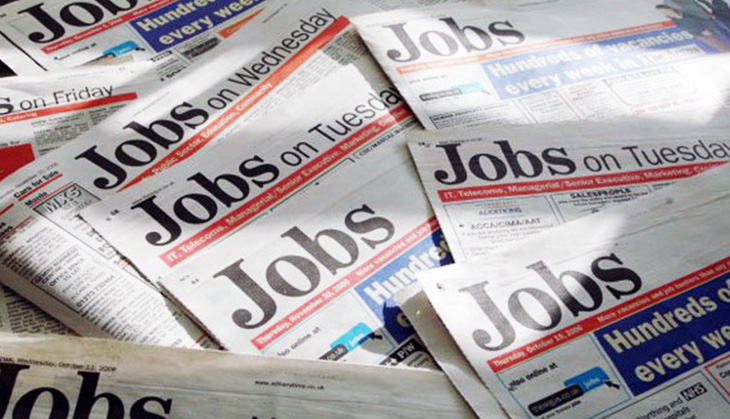 Delhi and the National Capital Region (NCR) generated over 2.6 lakh jobs in the fourth quarter of fiscal year 2016, January-March, emerging as the top employment creator among 8 major cities of India.
According to the latest report of industry watchdog Assocham: "Delhi-NCR emerged on top with over 2.6 lakh new jobs created during January to March 2016 followed by Bangalore (1.9 lakh), Mumbai (1.5 lakh), Chennai (82,200) and Hyderabad (60,000)".
About 88.9% of job openings have been recorded in these top five cities, the report said.
In Delhi-NCR, about 61.1% of job openings were recorded from the information technology-enabled services (ITeS), followed by services (18.5%), manufacturing (8.4%), banking financial services and insurance (7.2%), and construction and real estate (3.1%) of all the new jobs generated, the report said.
"Among top metro cities, Delhi-NCR had maximum share of over 30.1% in job creation while Bangalore witnessed a 23.4% contribution in job creation followed by Mumbai with 18.6%," Assocham secretary general DS Rawat said.
Other major cities that recorded significant job openings during January to March 2016 are Pune (49,200), Kolkata (25,200) and Ahmedabad (20,500), the report highlighted.
-With inputs from PTI