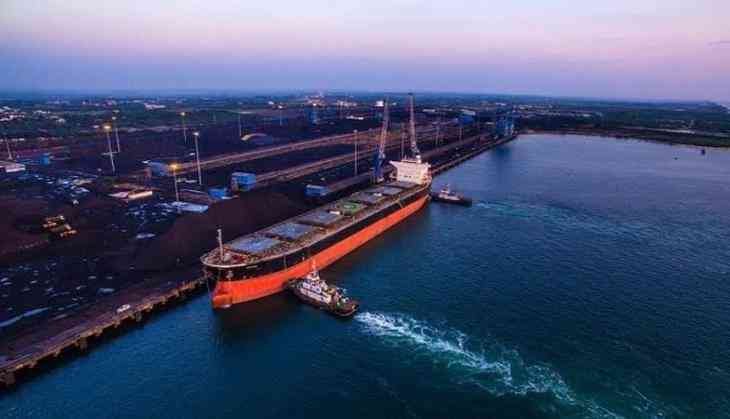 AG&P (Atlantic, Gulf and Pacific Company), the Philippines-based company at the forefront of providing pragmatic, end-to-end LNG delivery solutions signed an exclusivity with Karaikal Port Pvt. Ltd. (KPPL), to develop an LNG import terminal at the Port, including LNG sourcing and supply.
AG&P has also executed exclusivity with PPN Power to supply LNG.
The Karaikal Port is a deep-water facility located on the east coast of India. Since commencing operations in 2009, the Port has handled over 46 million tonnes of multi-cargo and received over 1,400 commercial vessels. As part of the Port's expansion beyond commercial cargos, the Port allocated an area within its existing breakwater to develop an LNG terminal to serve power, industrial and other customers in the region. The port received its Environmental Approval (EA) for this LNG terminal development in May 2017.
"Karaikal Port is a center of trading for Southeast India and is crucial to the region's GDP. With the addition of AG&P's LNG import terminal, Karaikal Port will continue to be an engine of growth for the region's future. Offering an all-weather operation with a breakwater ensuring 99 percent availability, night navigation, limited dredging requirements, proximity to GAIL's existing Cauvery Basin gas pipeline network and 24X7 access to port services, we are immensely proud of the Port's facilities that attracted AG&P to this prime site," said GRK Reddy, chairman and promoter director of KPPL.
The development of AG&P's LNG import terminal at Karaikal Port shall complement Indian Oil's under construction LNG terminal at Ennore 300 kilometers to the north and will provide wider gas accessibility to Puducherry and Tamil Nadu. It will serve the heavily industrialized region of central Tamil Nadu which has major manufacturing clusters for the fertilizer, cement, steel, textile, leather, sugar and garment industries located within its 300 kms catchment area. In addition, it will serve the gas-fired power industry as well as multiple demand centers via pipeline and/or city gas distribution network.
"AG&P's innovative approach will establish Karaikal as a major gateway for distributing LNG, CNG and gas quickly and efficiently to customers throughout the region. Leveraging its standardised designs and modular approach to building terminals developed in AG&P's Houston, Texas Engineering Center, AG&P not only eliminates expensive, bespoke engineering costs, but significantly reduces construction time. This means the terminal will be up and running by mid-2019," said Karthik Sathyamoorthy, president, LNG Marketing, AG&P.
AG&P singularly provides a fully integrated solution from LNG sourcing to last-mile delivery, thus simplifying and making commercially compelling the decision to switch energy sources for its customers. AG&P's business model is unique by bringing under one platform LNG design/engineering, innovative technology, manufacturing, project management, local marketing and operations.
Through its terminal gateways, AG&P delivers LNG/natural gas to its customers.
-ANI-BusinessWire India