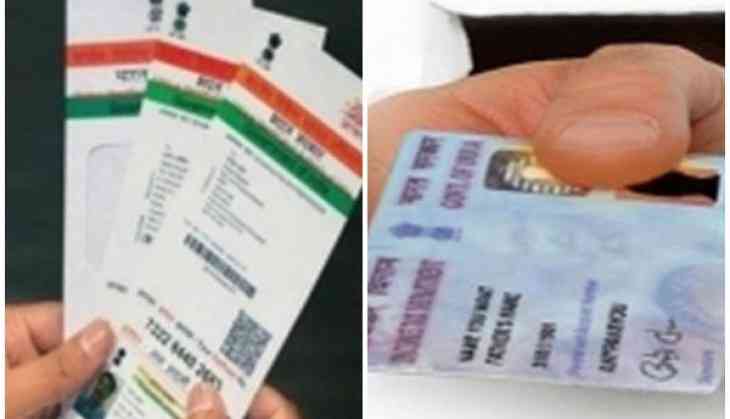 The government on Friday stated that 16,65,82,421 Aadhaar cards have been linked with Permanent Account Number (PAN) as on March 5.
Furthermore, as on March 2, 8779.65 lakh current accounts and savings accounts have been linked with the unique identification number, and a total of 6811 Aadhaar enrolment/update centres are operational in bank branches, Minister of State (MoS) for Finance, Shiv Pratap Shukla said on Friday, in a written reply to a question in Lok Sabha.
The minister further stated that a number of security features were in place with regards to Aadhaar-linked financial transactions, and pass through multi-entity models such as the bank and Unique Identification Authority of India (UIDAI).
Citing provisions under the Aadhaar Act, 2016, Shukla said no core biometric information, collected or created under the Act, shall be shared with anyone for any reason whatsoever; or used for any purpose other than generation of Aadhaar numbers and authentication under the Act. Furthermore, core biometric information collected or captured by a requesting entity from Aadhaar number holder at the time of authentication shall not be shared for any reason whatsoever.
Biometric information, Shukla said, is deemed to be sensitive personal information. Therefore, provisions for monetary penalties and imprisonment for unauthorised sharing of residents' identity information are in place, violation of which is a criminal offense.
On a related note, the last date for Aadhaar-PAN linkage is March 31.
--ANI