Rajan is trying to ensure his successor does not ignore inflation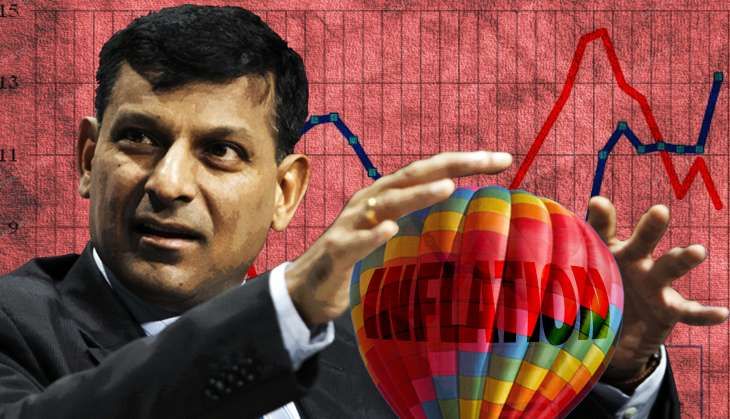 Story so far
Raghuram Rajan is going to leave in September
The next RBI governor will be hand-picked by the government
What\'s next?
But Rajan is making sure that his successor fights the same battle he did
Rajan is trying to make sure the new governor focuses on controlling inflation
Raghuram Rajan is fighting a battle - the same one his predecessors fought - to not allow the government to hijack the path of sustainable growth in lieu of immediate numbers.
While the government dispensation has been unhappy with Rajan's stand on inflation with regards to RBI's monetary policy, he has defied all sorts of pressures to give in to the demands of the government to ignore rising consumer price index which was at a 22-month high in June 2016 at 5.77%.
Also Read: RBI governor: 5 challenges Raghuram Rajan's successor will face
Rajan's decisions received widespread acceptance by media, industry as well as global institutions, but the government and supporters such as Rajya Sabha MP Subramanian Swamy managed to create a perception that the RBI was responsible for stifling India's growth in order to control inflation which was already in control.
According to Rajan, consumer price index (CPI) inflation affects the lives of average Indians and ignoring that for the sake of growth would mean compromising with the interests of millions.
In an interaction with journalists held on Saturday, Rajan challenged his critics to prove that inflation is down.
This is not the first time that Rajan has taken his critics head on but the fact that he has already announced his departure from RBI in September and yet continues to bat in favour of an inflation-targeted monetary policy, will make it difficult for his successor to toe the government's line.
Where it all comes from
The CPI inflation is heavily influenced by food prices, which the UPA as well as the NDA governments, failed to control.
Rajan's immediate predecessor, D Subbarao, in his recently released memoir Who Moved My Interest Rate - Leading the Reserve Bank of India through Five Turbulent Years, laid bare his fight with the then finance ministers, Pranab Mukherjee and P Chidambram, over the pressures of having lost monetary policy to support government's endeavor for a high growth rate.
Rajan is different from Subbarao in the sense that he is not willing to wait three years to criticise the government's pressure building tactics to control the RBI in a memoir.
Rajan is fighting to make sure that his successor-to-be, who will be hand-picked by the government to toe its line on interest rates, is not able to overlook long-term growth, which requires inflation management, for the sake of short-term gains.
Errors of the past
In April 2014, the government had adopted the recommendations of Urjit Patel Committee report that made CPI the key measure of inflation for deciding the interest rate in the country.
The NDA government may rue the fact that the recommendations of the Patel panel were accepted by the outgoing UPA government, but one should keep in mind that even the UPA was not happy with CPI inflation targeting.
In a TV interview given in January 2014, the then Economic Affairs Secretary Arvind Mayaram said: "It is a little premature for India to consider CPI inflation as the nominal anchor for monetary policy."
Despite the uneasiness, UPA accepted CPI-based inflation targeting as a measure for monetary policy decisions.
The NDA government, too, must understand the importance of a sustainable growth.
RBI governors have always had a strained relationship with finance ministers. Successive governments have tried to undermine the value of RBI governor by various pressure building tactics, yet, the governors have lived up to the expectations that they will remain independent in their decision making and would focus on long term growth over short term government targets.
Rajan through his direct questions on inflation and growth is trying to ensure that his successor lives up to that image.
Therefore, it will be difficult for the new governor to ignore a rate of inflation that has reduced the size of an average Indian's plate.
Also Read: Raghuram Rajan is an asset. Govt must stop hating him & take his advice
Also Read: Antecedents of Raghuram Rajan's potential heirs