RBI governor: 5 challenges Raghuram Rajan's successor will face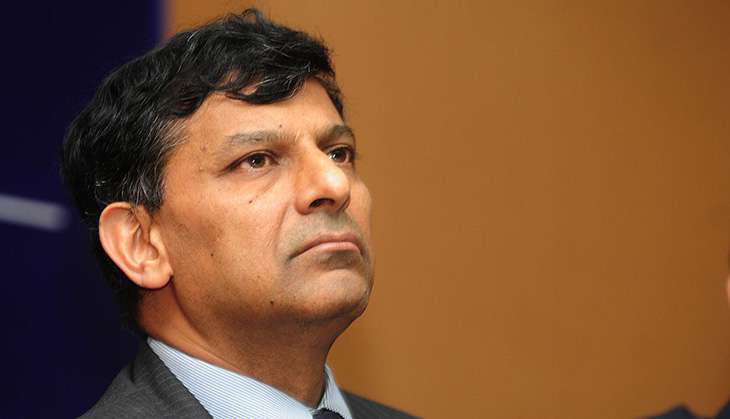 After months of being the subject of speculations, accusations and a smear campaign, Raghuram Rajan on Saturday, 18 June, announced that he would not seek an extension of his term as RBI governor. He plans to return to academic life.
This clears the way for Finance Minister Arun Jaitley to appoint his own man at the helm of the RBI.
Rajan, whose term ends in September, has had a frictional relationship with the Narendra Modi regime, not least because he did not mince words while assessing the state of India\'s economy and politics.
But the biggest grudge the government, in particular Jaitley, has against Rajan is over his obsession with inflation. Rajan has made the Consumer Price Index the benchmark to decide the interest rates. While Jaitley and Company believe that a low inflation rate regime would bring the industry out of the spiral of sluggish growth, Rajan has insisted that controlling inflation is more important to provide positive real interest rates to depositors.
Rajan\'s vision, though, went beyond interest rates and inflation. So, whoever succeeds him- likely to be his anti-thesis - will face challenges on these five fronts.
Rajan made CPI the benchmark for deciding interest rates, breaking with the earlier practice of following Wholesale Price Index. This is why despite WPI being in the negative zone for over a year and a half, Rajan did not go for sharp monetary rate cuts as the retail inflation was well above the danger mark of 6%.
Going forward, there are two things that will challenge the new governor - rising international prices of crude oil and implementation of the 7th Pay Commission. Both are set to put pressure on the prices of food, consumer durables, FMCG, automobile.
This government has faced criticism for failing to curb food inflation, and it will be interesting to see how Jaitley and his man at the RBI deal with higher inflation.
Rajan faced a tough call: allow currency to depreciate to promote exports or keep the currency strong to ensure expensive imports do not lead to a loss of foreign exchange.
If the new governor allows the rupee to depreciate, it may increase the current account deficit, and put pressure on companies that have taken foreign currency-denominated loans to fund their projects. It may also hit capital flows into the country as investors would be put off by diminished returns.
If there was one thing that was unacceptable to Rajan it was the banks hiding their bad loans. Public sector banks, which account for 70% of this country's banking system, have over Rs four lakh crore in declared bad loans and about Rs 7 lakh crore worth of undeclared bad loans.
Rajan focused on getting the banks to clean up their balance sheets, and he ensured they did it without fear. This panicked willful defaulters who faced public scrutiny and pressure to repay their loans.
The banks, on their part, reported their losses and the market capitalisations came down drastically. Will the new chief banker take a different approach?
Will he, for example, allow the banks to go soft on the defaulters, and rely on economical revival to help improve their balance sheet?
04
Credit appraisal system
The banking crisis is the result of the absence of a credible credit appraisal system. Most banks facing heavy loan defaults did not verify the credibility and feasibility of business proposals submitted by the promoters. To ensure the banks do well in the long-run, the new governor will have to ensure that they follow tighter norms before lending money.
Rajan is arguably the most well known among RBI governors in the global investor community. His helming of India's monetary policy made investors believe that India can withstand any global economic storm. Most countries, for example, are clueless about the result of their zero interest rate monetary policies. Not India under Rajan.
Rajan was, after all, the celebrated economist who had predicted the 2008 crisis years in advance. This profile lent much credibility to his voice when he spoke at international forums as the RBI governor. Rajan's actions sowed confidence among the investors that the Indian economy was going in the right direction.
It would be hard for whoever is chosen to succeed him to fill the big shoes vacated by Rajan, particularly when it comes to winning the confidence of global investors.
Edited by Mehraj D Lone

More in Catch
Raghuram Rajan is an asset. Govt must stop hating him & take his advice
Reading between the lines: did Rajan say 'Make in India' was flawed?
#NotesForMrJaitley 2: Let Raghuram Rajan clean up the bad loan mess