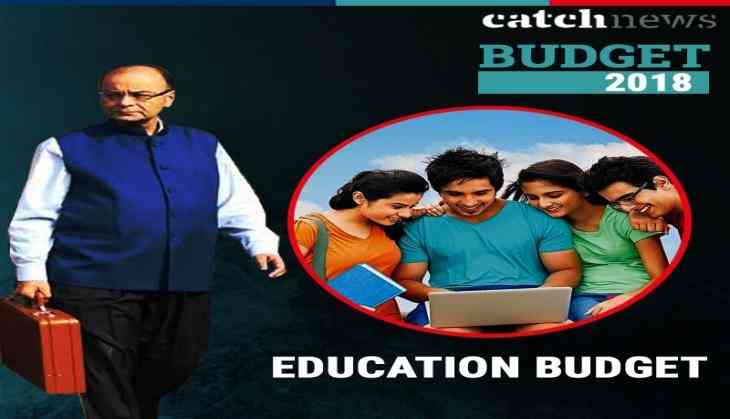 Union Budget 2018 has announced by the Arun Jaitley in Parliament today, which is the first budget after the GST and the last budget before the 2019 Assembly elections. As Finance Minister Arun Jaitley has given the speech in the Hindi language for the first time whereas the corporate part of the budget presented in English. Modi government has announced the various scheme to enhance and to improve the education system as well as to increase the employment rate in the country.
Here are some keynotes announced by Finance Minister Arun Jaitley:
1. Medical college in every state:
Good news for medical students, who are planning to make their career will get the opportunity to study in medical colleges. As the government has said that there should be a medical college in every state. Also announced to add 24 new government-run colleges to the country and also upgrade the existing ones.
2. More government jobs for youth:
The government has announced nearly 70 lakh formal jobs from this year to increase the employment in India. Integrated B.Ed program to start soon, with teachers training as the main focus.
3. Contribution of EPF in wages
For new employment in all sectors government will contribute 12% EPF. Finance Minister says that this will extend the fixed-term employment. For women EPF reduced to 8%.
4. Eklavya School
The government has announced to launch the initiatives in RISE( Revitalising of Infrastructure and Systems in Education)sector, by 2020, said FM Jaitley. Every block having more than 50% ST population and at least 20,000 tribal people will go to get the 'Ekalavya' school.
5. New scheme for B.Tech students
Students who are pursuing B.tech courses in engineering college and institutes, govt to provide them with a higher opportunity in IITs and IISc Bengaluru. Students will also receive fellowships, said Arun Jaitley.
Also read: Budget 2018 LIVE Updates: No surprises, only shocks for middle class; Mobiles and televisions to get expensive
Also read: This is what Nirbhaya's mother wants for women from the last budget of Modi govt
Also read: These Finance Ministers registered their name in delivering the longest speech in Parliament