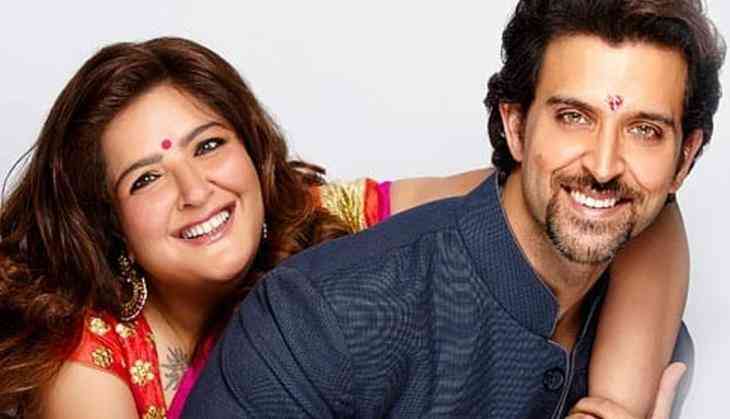 It all started when Kangana Ranaut's sister Rangoli Chandel tweeted that Hrithik Roshan's sister Sunaina Roshan is being tortured by her family just because she is in love with a Muslim man. Earlier, it was told that these are just reports are nothing is like that. However, later Sunaina Roshan herself confirmed it and she even has made allegations on her father and brother.
Sunaina Roshan in her interview to Pinkvilla told that her family is not supporting her just because she is in love with a Muslim man. She also said that her father slapped her and asked her to avoid meeting (Muslim) man or staying in touch with him. She also said that her brother Hrithik has taken her father's side and refused to her rent when she decided to move out of her parents' house.
Pinkvilla quoted Sunaina Roshan saying, "Hrithik has no take as he is under my father's guidance right now. Nobody is okay with my relationship, neither Hrithik nor my father. Hrithik had promised me that he would get me a house of my own, wherever that I wanted in Mumbai, but he has not done that. When I found a rented apartment for myself in Lokhandwala, he said it's too expensive for me. Is 2.5 lakhs rent too expensive for him? I don't think so. He didn't stick to his words."
"Everybody is harassing me today. There is a certain perception that you just want your pocket money to be increased to maintain your lifestyle and socialising. Two days back I had asked my parents for money and they refused. Today they gave me just Rs.50,000 to run expenses for the entire months. Why am I not allowed more? I am their daughter. Am I not entitled to have more money being a Roshan? Since a year back I wasn't allowed any money but two days back, I asked my mom (Pinky) that I wanted a certain amount." she added.
Sunaina also told that she contacted to Kangana Ranaut and asked her to help her out. She said that Kangana represents woman power and she is also very fond of her. Sunaina also on Hrithik-Kangana controversy said that there is no some without fire.
Also Read - Emraan Hashmi starrer Gangster was first offered to Shoaib Akhtar but 'Rawalpindi Express' asked for this huge amount