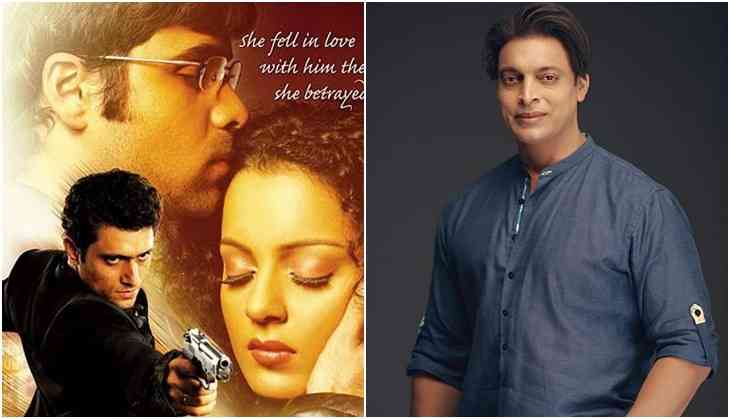 Anurag Basu directorial Gangster was like a turning point for the leading actors like Shiney Ahuja, Kangana Ranaut and Emraan Hashmi. Especially, for actor Shiney Ahuja who made his own identity through this film. But do you know that Shiney Ahuja was not considered to play a leading role in Gangster, earlier the role was offered to some other personality.
Actually, it was Pakistani former pacer Shoaib Akhtar who was considered to play a leading role in Gangster. Producer Mahesh Bhatt wanted to cast Shoaib Akhtar in the role of gangster Daya Shankar. The Pakistani pacer has revealed the same in one of his interviews.
Shoaib Akhtar revealed that producer Mahesh Bhatt told him that he saw the villain of his film in him and he was keen on casting him. Then the question raises, why Shoaib turned out down the offer? However, the former pace bowler said that it was just for the 'Sake of Cricket'. The cricketer also told that he has been offered with many roles in the last 6 years but he is only focusing on his cricket.
But different to Shoaib's story, the cricketer not rejected the film for Cricket but for the money he was offered. According to the media reports, Shoaib Akhtar was not ready to leave cricket for the money he was offered by Mahesh Bhatt. Not just that, Shoaib also had rejected director Sanghamitra Chaudhary's film as well for the money despite liking the film. Reports suggest that Sanghamitra offered 1 crore to Shoaib Akhtar but the speedster asked for around 8 crores.
Also Read - Shocking! Hrithik Roshan's sister Sunaina comes out in support of Kangana Ranaut