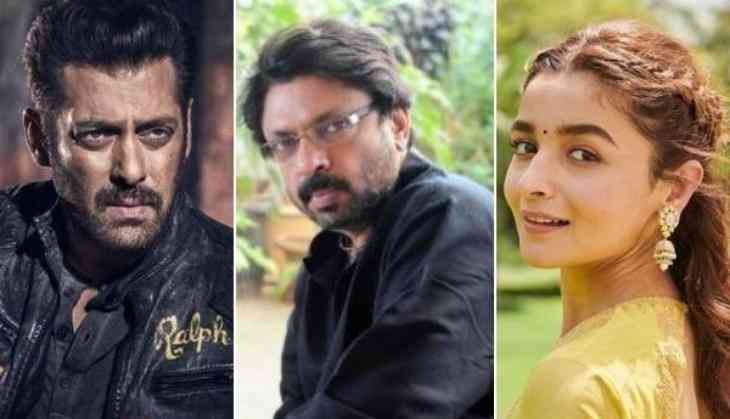 Salman Khan and Alia Bhatt are going to work together in Sanjay Leela Bhansali's Inshallah and fans are totally not keeping calm to watch them as a couple. According to the Mumbai Mirror report, Bhansali's team is currently on recce in the US after visiting a few locations in India.
"The prime spots on the makers wish-list are the streets of Orlando and the beaches of Miami. Salman will play a 40-something businessman, who is based in Orlando (a city in central Florida). It is a character who is young at heart and Salman will sport a stylish look by wearing designer jackets and sunglasses," a close source said.
The source also revealed that Salman Khan will be playing businessman and Alia will be seen in the role of an aspiring actress in her mid 20s. "Alia's character is from a place that is situated near the river Ganga, which is why Bhansali is contemplating on these locations," the source added.
The reports also suggest that the team also visited at the locations like Varanasi, Rishikesh, and Haridwar before flying the US. Earlier the film was in the discussions for its casting as Salman Khan and Alia Bhatt have a huge gap of 26 years in real life. However, the team has already clear that the story has been taken like that it will justice to the real ages of the actors.
Alia Bhatt also has given a statement on this unusual casting and said, "Bhansali is a visionary. People are too quick to judge. There is a plan in place and a reason behind the [unusual] casting. I am thrilled to be working with Salman. Even I never thought this combination [working with Khan and Bhansali] is possible. It will be an intriguing journey and Salman is genuinely warm and kind. They are a magical duo together and I am blessed to be in it,"
Inshallah is supposed to release on Eid 2020 and team will be going to shoot the first schedule of the film in Florida from August month.
Also Read - Sunaina Roshan on her brother Hrithik Roshan: He didn't stick to his words