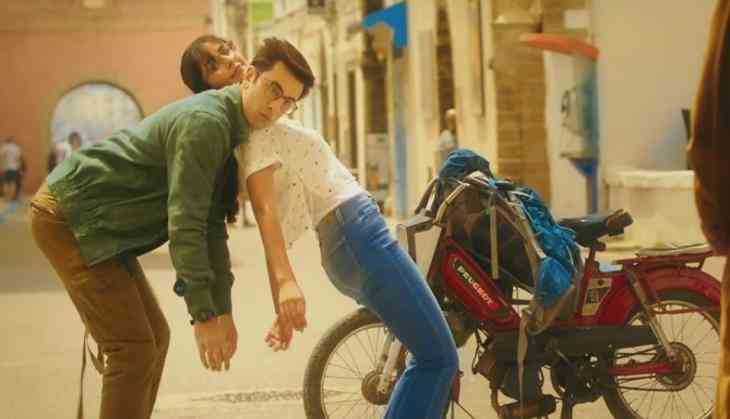 The trailer of 'Jagga Jasoos' solved many mysteries that were surrounding the movie through the glimpse in the World of Jagga that the audience witnessed earlier.
The biggest mystery was the lack of dialogues in the film. As earlier disclosed, 'Jagga Jasoos' is a musical film, which can be touted as one of its kind attempt in India.
Ranbir Kapoor, however, untangles the mystery in the trailer, wherein, he throws light on why he sings in the film, "Bageeche main kuch phul der se khilte hai, mere words bhi so so ke nikaltehai, isliye gaa ke bolta hu taaki, you know smooth ho jaaye."
Further giving clarity on the same, the actor shared, "The challenge in the film was the stammering because it can look fake; it can sound very jarring. But we had to go with it because he had such a serious stammer that is why he sings. It's a simple theory of the left side of the brain, the right side of the brain. The right side of the brain is very logical, practical, but the left side of your brain, is the musical side, playful side, so when you sing, you never stammer."
Disney and Pictureshuru Production's ' Jagga Jasoos,' directed by Anurag Basu' is set to release on July 14. The film stars Ranbir Kapoor and Katrina Kaif in the lead, with music composed by Pritam.
-ANI