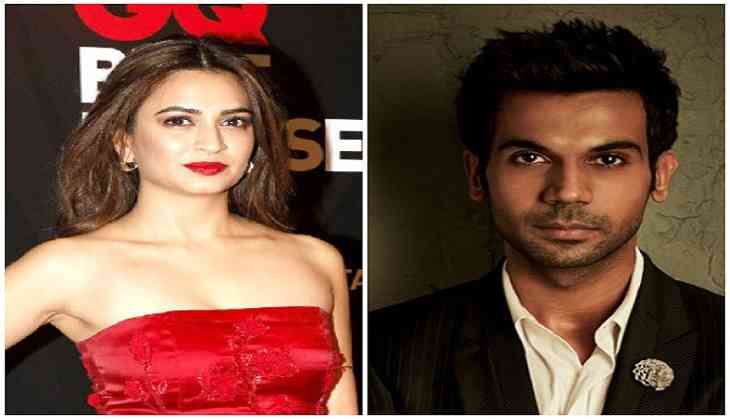 While shooting for a wedding sequence of their upcoming family entertainer 'Shaadi Mein Zaroor Aana,' lead actors Rajkummar Rao and Kriti Kharbanda gatecrashed a wedding ceremony here and surprised everyone.
According to a source, the actors were shooting for a wedding sequence in Lucknow, when a unit member informed them about the on-going wedding ceremony happening in the lane next to the shooting location.
That's when the actors decided to pay the newly married couple a surprise.
The source informed, "During the quick lunch break, both Raj and Kriti left the shooting location and arrived at the wedding ceremony, much to the surprise of the married couple."
The 'Newton' star and Kriti interacted with the couple, wished them good luck and also clicked pictures with them, the source added.
The 33-year-old actor said,"Kriti and I were shooting for a wedding sequence in the movie when we found out about a real wedding nearby."
"It had been a while, we both hadn't been to a real wedding. So we gatecrashed the one close to us, despite Ratnaa ma'am's warning. To our amazement, we were warmly welcomed. We met the couple and danced the night
away," he added.
The story revolves around Satyendra (Rajkummar Rao) and Aarti (Kriti Kharbanda), who meet for a proposed arranged marriage and fall in love in the process.
On the night of their marriage, an unexpected event turns their world upside down, as Aarti decides to pursue her dreams instead of tying the knots.
The movie, which is directed by Ratnaa Sinha, is all set to hit the theatres on November 10.
-ANI