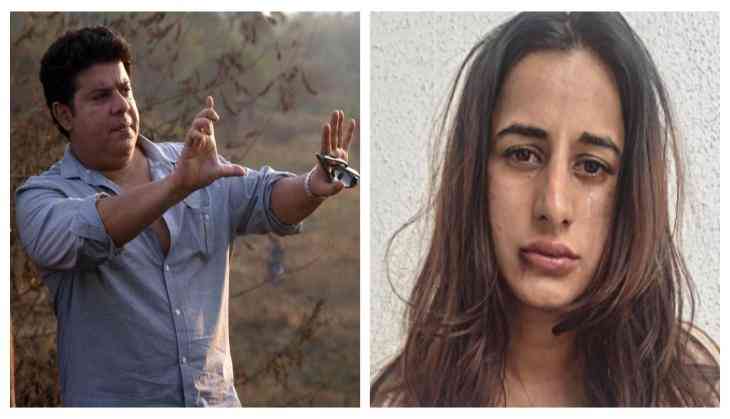 The #MeToo movement has shaken the nation as many victims are coming out and disclosing about what horrific incidents had been happened with them in the past by sharing their experience on the social media platform.
However, the initiated was taken by our film industry i.e. Bollywood where a number of women have spoken about their experiences on Twitter under #MeToo movement.
There are various famous celebs names have been taken during this movement who had allegedly assaulted the women in the industry. Some of the top names who were involved were Alok Nath, Vikas Bahl, Subhash Ghai, Rajat Kapoor and others. Now, the new name that is added to the list is the popular filmmaker Sajid Khan.
Actress Saloni Chopra has made serious allegations on the director and told about her horrific incident when she was once an assistant to Khan.
As per the post of the actress, she had faced sexual and mental harassment from the director for several months.
As Sajid had asked her while interviewing the actress that 'if she has ever been sexually abused' and also asked 'Do you masturbate' and also threatened her to throw out of the industry, Saloni claims.
The actress also told that 'it took me years to get over the trauma he put me through.' Saloni added that she was so scared to work with the people around her. She also said that 'I'm sure he's done this to so many other girls, I just want them to know they're not alone.'
She also wrote that 'it's been 7 years, and it's about time I said it out loud.'
Also read: #MeToo: Shocking! Film director Subhash Ghai accused for raping and drugging a woman who worked with him