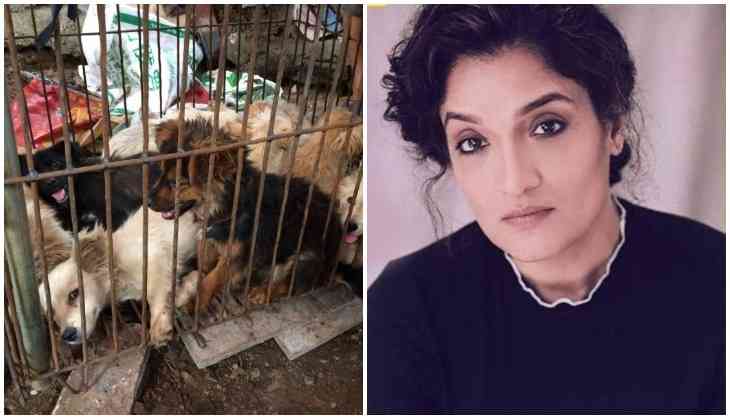 Sandhya Mridul lashes out at China after wet market reopens
Coronavirus is spreading at a rapid pace among the world and as there is no vaccination doctors are not able to stop the outspread of it. Experts and scientist believe that the deadly virus has spread from a bat in China, where the virus is believed to have originated. Also, there are reports that the first person to have contacted COVID-19 could have been infected through a wet market.
However, no concrete evidence has yet known, now as China is coming back to normalcy they have re-opened its wet market i.e they have started selling bats, dogs, cats for the consumption of people. As soon as this news broke out Mentalhood actress Sandhya Mridul shell shocked.
Taking to her Twitter handle she expressed her shock and slammed the Chinese people who are going to buy animals for their dinner. She wrote, "Are you effin serious?! Khud ko kha jao yaar."
Also Read: Thalaivi actress Kangana Ranaut to make film on journey of Ayodhya Ram Mandir?

Well, she is not the first one who criticized China for opening their wet markets amid the risk of Coronavirus. Since the news has come out netizens are busy slamming the nation for this move.
Also Read: Inspired by 21 days lockdown Hrithik Roshan tries hand on piano while ex-wife Sussanne Khan photobombs [VIDEO]
Meanwhile, the World Health Organisation (WHO) has also said in a statement on 12th January, "The evidence is highly suggestive that the outbreak is associated with exposures in one seafood market in Wuhan."
Also Read: Youtube sensation Bhuvan Bam donates March earnings to PM CARES Fund, CM Relief Fund