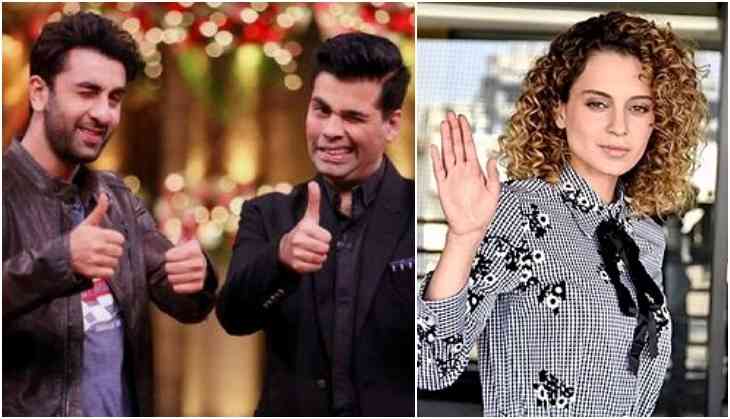 Kangana Ranaut starrer Manikarnika The Queen Of Jhansi released two months back but till now the controversies regarding the film has not gone down. The actress with every shocking revelation alive the controversy. The film was in the controversies from its direction part to the video that went viral on social media. In the last few conversations, Kangana Ranaut blamed Ranbir Kapoor for saying that he shies away from making political statements because he doesn't follow it.
Ranbir Kapoor during the promotions of Sanju said that he aways from the politics since it makes no difference to his life. He also added that since he's living a luxurious life and has complete access to basic needs like water, housing, electricity etc., he is fairly satisfied. He also feels it is unfair to make political comments if you don't know anything about it.
Kangana Ranaut attacked him over issuing such kind of statements and said with that kind of statements Ranbir proves that he is exclusive and totally detached from the rest of India. Now once again she targetted the actor and claimed that Ranbir's gang like Karan Johar and others also have similar kind of attitude. She went on saying that these kind of people are those who are spreading negative PR about her.
Let us tell you that a few weeks ago one video went on social media in which she was seen shooting for a battle sequence on a mechanical horse. Though the video is about the filmmaking process but she had to face some jokes about faking on the silver screen. While Kangana Ranaut also accused Karan Johar of being the leader of the nepotism gang.
Also Read - Kangana Ranaut at her best again! Compares Ranbir Kapoor-Alia Bhatt's sex life with nationalism